In news that we didn't really want to hear, Cadillac's new CTS Sportwagon is said to be considered for a supercharged version of the LSA 6.2-litre V8. That's around 415kW, and apparently an easy transition from the Caddy CTS-V to the wagon.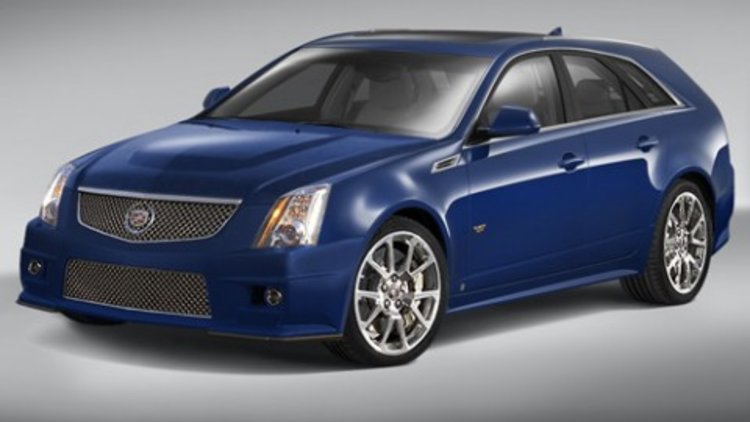 Now, it's not because we didn't want to know about it. We always want to know about these sort of things. No, it's that the CarAdvice office is now depressed because the Americans get something we'd very much like over here. Think E63 AMG Avant, or RS6 Avant, and you'll get the picture.
First it was Vauxhall's VXR500, a supercharged version of our very own Monaro. Vauxhall saw the potential and the VXRs sold out straight away. Now it's the Caddy Sportwagon. Be that as it may, the engine's relocation to the wagon is only supposition at the moment.
According to Inside Line, the V versions in the lineup wouldn't be too hard to adapt to.
"A CTS-V Sport Wagon could be a relatively easy add," said Cadillac spokesman David Caldwell. But at this stage "the V wagon is a maybe. Not a maybe with a wink and a giggle. It's just a maybe. A V version of the coupe is obvious."
But seeing as the Cadillac also has a direct injection version of our Alloytec 3.6-litre engine, which it's surmised will appear in later versions of the Commodore, why doesn't Holden offer a similar powerplant to the CTS-V in any variants?
Because it will take away from the W427? Or because Cadillac will bring the CTS-V here, eventually? Tell us what you think.
Pics courtesy Inside Line - Nick Wilcox
Cadillac Sportwagon's supercharged V8 a possibility