In a tribute to the solidarity of Japanese product, Nissan's mighty GT-R, driven by Steve Jones, has beaten off Porsche and Lamborghini to win this year's Quit Targa West Rally in Western Australia.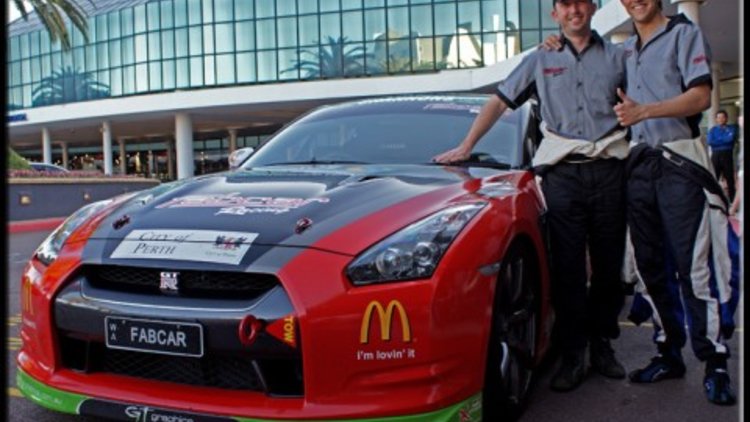 Jones (above, right) and his co-driver Ruari Soutar-Dawson bravely fought off challenges from the Porsche GT2, driven by veteran racer Jim Richards, and Kevin Weeks in the Lamborghini Superleggera. Jones was 15 seconds in front of Richards by the chequered flag.
On Father's Day, however, Steve Jones attributed his win to his dad.
"[I want to] thank my dad for everything he did for me, my old man is the reason I wanted this for so long. He passed away when I was 17 and I've done this for him, I've given him what he wanted!"
Jones also commented that time in the car was critical to his success.
"It was a learning curve for us, the car is so new and I didn't know what to do it is so electrical. I learnt the car, every hour I spent in the car I learnt how to drive it and we just became stronger and stronger, it was so good!""I don't know who to thank; all the people here that helped me come here and get what I've wanted for so long."
Gentleman Jim Richards was gracious in defeat.
"Young Steve's done a fantastic job, he's definitely got a bright future and we're really rapt that he's won", said Richards. "We would have liked to have won but we didn't so very, very happy for him."
Click here to see the results.
Photos courtesy Paul Brockbank - Antilag.com