General Motors dreams of launching an all out Prius killer are getting closer to reality. The company announced today it will show a production model of its Chevrolet Volt extended-range electric vehicle during the company's upcoming 100-year anniversary celebration in the U.S this month.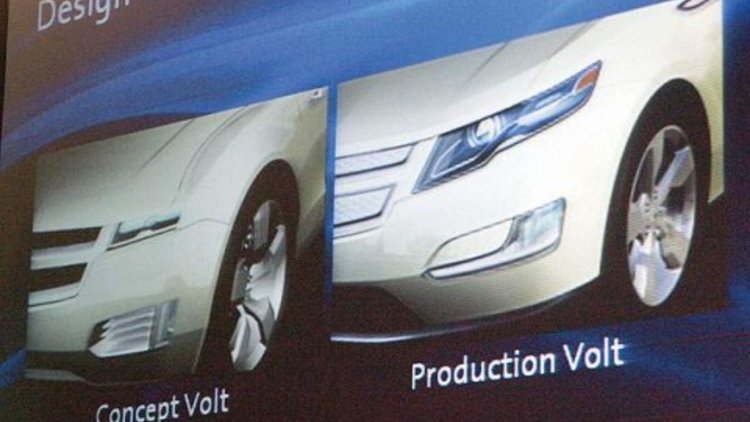 GM will turn 100 on the 16th of September and what better way to celebrate than to show off the future of the brand's direction with the highly anticipated Volt.
Recent news regarding the Volt suggest it will not cost $10,000 USD more than originally anticipated, making it a rather niche vehicle, a halo car so to speak, a sign of things to come fro the old general.
A source inside GM is quoted as saying the production ready volt is "somewhat different from the concept versions." We are hoping however that it's not that different, given how well treated the concept has been.
The plan is to have preproduction models built mid-late next year and 2010 before the Volt goes into final production by late 2010. A European (and perhaps Australian) version will follow in 2011.
"Everything is looking good, we have quite a few running around now in old Chevy Malibu bodies, so we can modify the engine and battery configuration." Bob Lutz, GM's vice chairman of global product development, said,
The Volt is based on GM's next-generation global compact architecture which will be shared with the Holden/Vauxhall/Opel Astra and the Chevrolet Cruze. So far there are 33,000 prospective buyers on an unofficial waiting list.
The Volt was originally planned to debut for about $30,000 USD, but that price has now gone up to closer to $35,000. We suspect that will equate to around $50,000 AUD by the time it arrives.
The question we would like you to answer is whether or not Holden should bring the Volt to Australia?
GM to show production ready Volt