Volkswagen is likely to unveil a production version of a Golf GTI and R Cabriolet at next month's Geneva Motorshow, according to AutoExpress.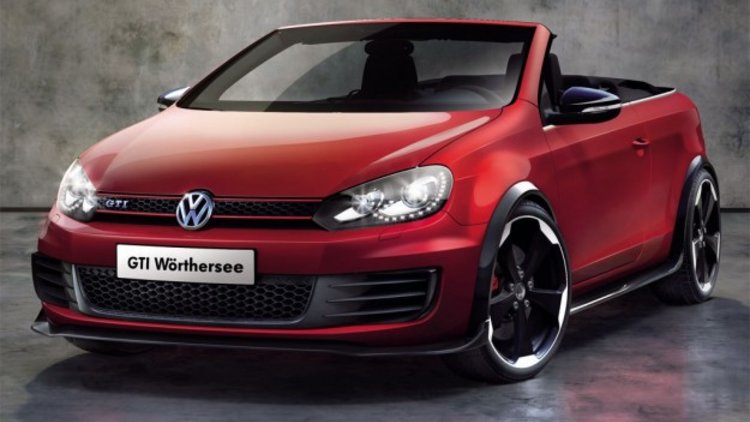 If it's true, it will make for a pair of compelling sport convertibles from Volkswagen, something we haven't seen for some time. Volkswagen previously showed off concept versions of the Golf GTI and R convertible at the 2011 Worthersee Volkswagen and Audi show in Germany (pictured).
Currently the Volkswagen Golf Cabriolet is offered in Australia with only one engine variant, the 118TSI. However, other markets already have access to the Golf Cab with the 2.0-litre turbocharged 155kW/280Nm engine but dont get the GTI suspension or additional kit.
The real party piece, if it eventuates, will be the AWD Golf R Cabriolet, which will be one of the fastest affordable convertibles around. Featuring the same 2.0-litre turbocharged four-cylinder engine, producing 199kW of power (Euro spec) and 350Nm of torque. It should be capable of accelerating from 0-100km/h in around 6 seconds flat, and take the mantle as the fastest Golf Cabrio in history.
Will either of them come to Australia? So far there is no official word but it's a case of waiting to see if the two models actually make an appearance at Geneva first and then whether or not they will be fit for our local market.
CarAdvice will be at the Geneva motorshow early next month to bring you live coverage from one of the world's biggest auto shows.
Volkswagen Golf GTI and R Cabriolet coming?