Remember reading about the humiliation that Eddie Griffin, star of the forthcoming movie Redline, suffered when he crashed his mate's Enzo? No? Well click here if you want to shed tears over Maranello's finest being crumpled.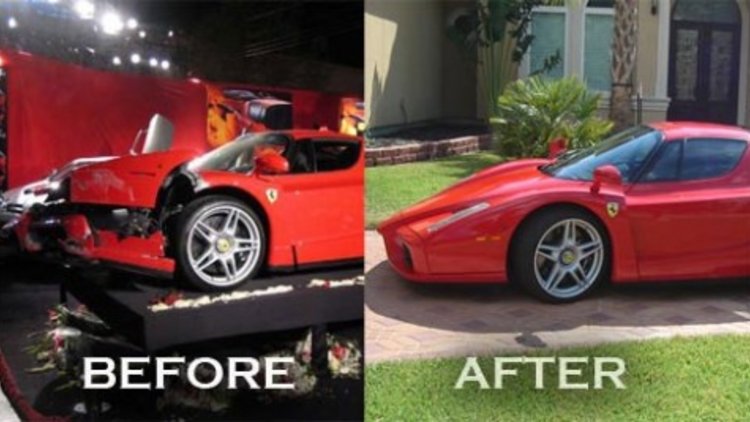 For those of you who do remember it, it was surmised that the car would never see blacktop again. Well, Matt Groner from Matthews Auto Sales took on the seemingly insurmountable task of repairing and restoring it to its former glory.
Groner has been reported as saying that it's not exactly a job for the fainthearted. But would he do it again? In a word, no. Not because it's too hard, but because dealing with the Ferrari isn't the easiest thing.
If I had to do it over again I would sell the car in it's damaged state and not repair it. Not because it was difficult to repair, but the time waiting on the Italians to supply parts is just ridiculous. I guess they have better things to do then to help "save an Enzo", he told Jalopnik.
If you check out Matthews Auto Sales website, an Enzo has appeared for sale.
Groner said it's "up for sale. Not $500k cheaper then the others on the market, but a little less. After-all, it's got a story. A pretty cool story though."
Would you buy a crashed Enzo that's been repaired?
Photos: Jalopnik
Crashed Enzo now up for sale