A technology which promises to increase the fuel economy and performance of LPG vehicles when compared with the standard petrol models will now be available in Australia for the first time.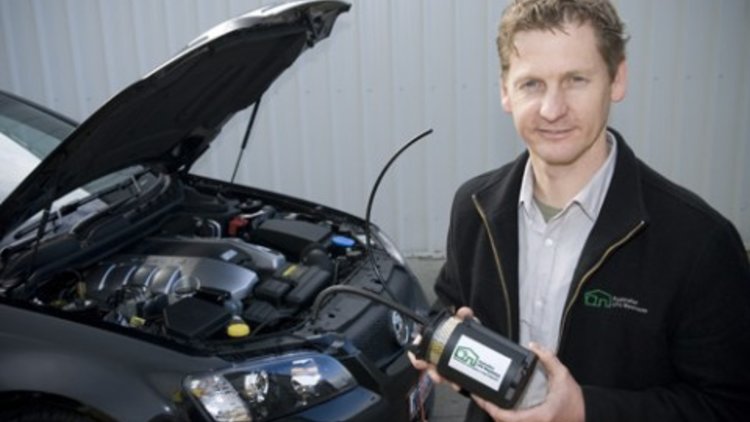 This next generation LPG system offers significant advances over the current VSI (Vapour Sequential Injection) industry standard.
In current arrangements, LPG Autogas is a lighter fuel which yields less energy per litre than petrol therefore more is needed per kilometre resulting in higher consumption, however at over a dollar less.
"However, the lower pump price of Autogas - currently about a dollar a litre below standard unleaded petrol - much more than compensates. Its light, low carbon structure gives it the added benefit of lower greenhouse gas emissions."
The European-developed system dubbed JTG (Just Think Green) consistently achieves consumption of around 10 percent less litres per kilometre than vapour injection LPG systems and around 10 to 15 percent more litres per kilometre than petrol systems.
Initial testing of the product by Australian LPG Warehouse yielded a power increase of 18kW in an Falcon XR6 Turbo, with the company already developing kits for popular models, including the BA Ford Falcon and VE and VZ Holden Commodore.
It is also developing this system for small engines such as the four-cylinder Toyota Camry and Corolla.
"If a consumer can drive their vehicle with improved performance, similar fuel consumption, no maintenance or longevity penalty and save plenty of money, it's a revolutionary result for them and for the greater LPG industry."
LPG Australia's industry development manager Phil Westlake said LPG liquid injection technology increased motorists' fuel savings over petrol - and that having Autogas' litres per 100km figures closer to those of petrol would simplify real-world direct comparisons between the two fuels.
Just Think Green improves LPG performance