The Australasian New Car Assessment Program (ANCAP) has just released its latest round of vehicle crash test results, with every vehicle tested awarded the maximum five-star rating.
The latest members of ANCAP's five-star club include: the BMW 1 Series, Citroen C4, Citroen DS3, Ford Falcon FG MkII sedan and ute, Ford Kuga, Holden Captiva Series 2, Kia Optima, Kia Rio, Mazda BT-50, Mercedes Benz M-Class, Volkswagen Jetta, and the Volkswagen Golf Cabriolet.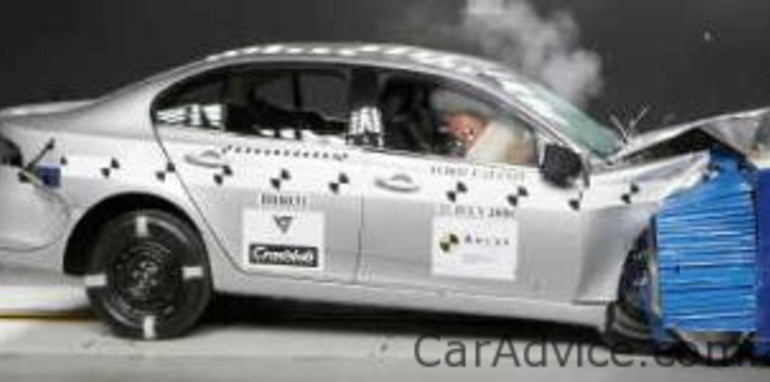 Interestingly, the Mazda BT-50, based on the same platform as the Ford Ranger, is rated the full five stars across the range thanks to all versions coming with at least four airbags. Since one of the Ford Ranger variants only comes with dual front airbags, ANCAP has rated it four stars in the previous round of testing.
The Kia Optima, equipped with EBD, six airbags, and electronic stability control scored 35.58 out of 37, while the new Kia Rio GLS, also coming with six airbags, stability control and EBD, scored 34.99 out of 37. ANCAP chair, Lauchlan McIntosh, recently said,
"These results are a testament to the commitment of vehicle manufacturers to safety. All consumers, including mums and dads as well as fleet buyers, should ensure that they purchase ANCAP five-star rated cars."