The Australian government has been strongly criticised by many media outlets for giving millions in grants for Toyota to build a hybrid Camry in Australia, with many reporting the world's largest manufacturer was already planning to build the hybrid Camry here, with or without government support, but Toyota disagrees.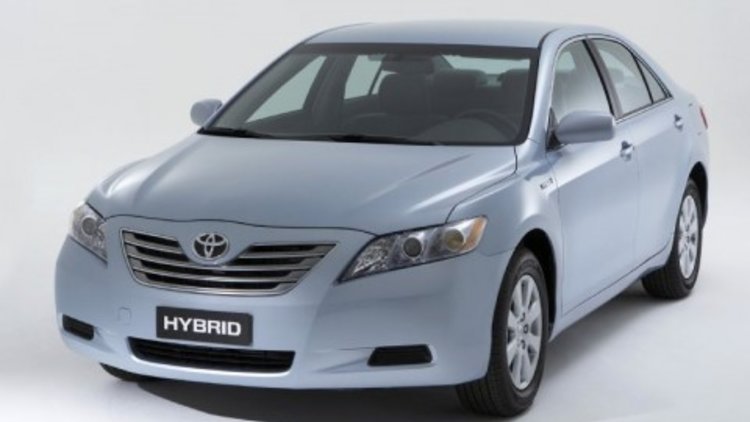 The company issued an urgent press release to clarify a story on the front page of the Australian newspaper on Wednesday. Toyota says it had been planning to build the hybrid Camry in Australia but the Governments' support was a critical factor in securing local production.
"The critical support and strong desire to introduce new environmentally friendly technology and promote increased innovation within the Australian automotive industry enabled Toyota Australia to develop a case for a locally built hybrid Camry." the company said.
Clive Matthew-Wilson, editor of the car buyers' Dog & Lemon Guide says the Government sponsorship of hybrids is a farce!
"In a globalised economy, it's no longer economic to assemble cars in Australia. The Australian car assembly industry was only ever marginally profitable even in economic good times, and the good times are over." he said
Mr Mathew-Wilson believes the big three Americans (Chrysler, Ford and GM) are in trouble.
"Toyota's announcement that it will build a hybrid Camry in Australia with government assistance is essentially rearranging the deckchairs on the Titanic. I predict that both Ford and Holden will cease Australian assembly within the next five years. Toyota will stick around until Ford and Holden close down their plants, then Toyota will shift its local assembly operations to Thailand."
The respected author expects Toyota to sell only a few thousand units in Australia while having limited export potential for the model given the high cost of assembly in Australia.
Will the Toyota hybrid Camry be successful?
No Hybrid Camry without Green Fund