2010 Porsche Cayenne spy photos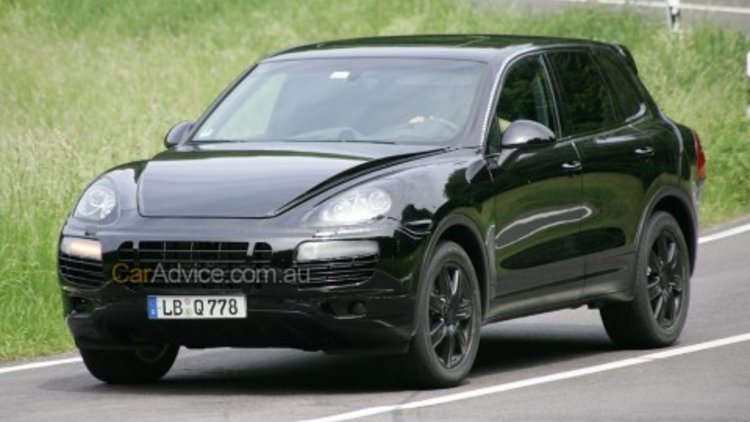 These prototypes photographed are not a smaller brother to the current Porsche Cayenne. Having surfed the web in the last few weeks, many media outlets have incorrectly reported that it could be named the Roxster – but it's actually the first sighting of the icon itself: the new Porsche Cayenne.
The photos are of two different variants, the standard Cayenne (with square exhaust pipes - first one) and the Cayenne S (with two pairs of round exhausts -second one).
The Cayenne was originally released in 2002 and many say it went a long way to improve Porsche's financial issues. The German powerhouse shares this platform with the Volkswagen Touareg the Audi Q7.
Once again the Cayenne will be the first of the three new SUVs with a release date of about the first half of 2010. Its cheaper brother, the Touareg, isn't due to make an appearance until late 2010 at the earliest.
Germany's Automobilwoche magazine reports that Porsche boss Wendelin Wiedeking is using his ever increasing control stake of the VW Group to rush projects that would favour Porsche, even if it disadvantages parent company Volkswagen.
Audi, meanwhile, isn't expected to replace its relatively new Q7 SUV with a new model until 2013.
The new Cayenne will address fuel efficiency issues with a hybrid and diesel model in the line-up. Yes, hybrid and diesel Porsches are only a few years away.
2010 Porsche Cayenne spy photos