"When I said last week, that anyone in the market for a new car, should seriously consider only those which include Curtain Airbags, I seriously meant it"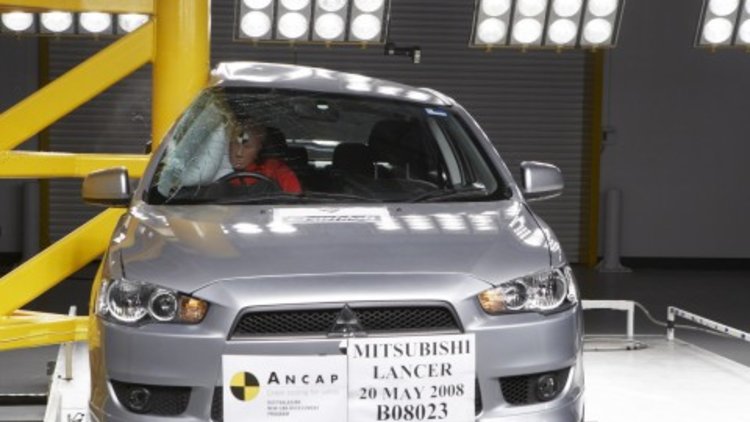 - Anthony Crawford
The Mitsubishi Lancer and Hyundai i30 have proven to be safe cars beyond any doubt, whatsoever.
These two vehicles have been rated by ANCAP (Australian New Car Assessment Program) with Five Star Occupant Protection, in the Small Car Category.
With fuel prices going through the roof and household budgets under constant attack, more and more of us are heading to the small car category.
And why not. With talk of up to $2.00 a litre, by the end of the year, the small car market makes way too much sense.
But are they safe? Some, more than others. You need to look at what safety features are standard fitment, when shopping around.
Look at both 'passive' and 'active' safety features. Systems such as ABS brakes, Electronic Stability Control and Traction control are active safety weapons. Depending on how you drive, they may work all the time or, in many cases, rarely.
Airbags and things like head restraints, make up the passive defence force. Most drivers will never experience air bag deployment, but should you ever be involved in a side-on collision, you better pray you have Curtain Airbags on board.
I don't need to sell you on this point, just have a look at the crash dummy in the recent "Pole Test" Car Advice witnessed at the RTA's Crashlab facility in Sydney.
It's not pretty. Without Curtain Airbags, as fitted as standard equipment to the Lancer VRX, it is highly unlikely that the driver of this vehicle would survive a real life impact, such as demonstrated by this simulated crash.
Mitsubishi Lancer and Hyundai i30 Crash Test photos