Although official press photos of the Soul have already surfaced, Kia is still keeping the covers on while undergoing final stages of testing.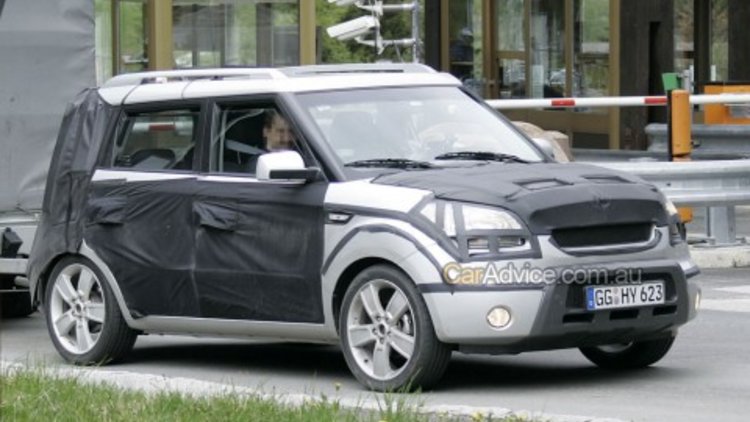 It will hit the roads in Australia early next year, probably priced around $20,000, but the first chance to get a look at the production version of this all new model for the Korean manufacturer will come at the Paris Motor Show later this year. But before then, our European photographers spotted the car in the Austrian Alps.
CarAdvice understands the final specification of the Australian cars has yet to be determined but Kia insiders who have seen the final versions of the vehicle say it's interior packaging, in particular, is "very innovative" and they believe it will have strong appeal in the local market.
Current engine setup is a petrol 2.0-litre four-cylinder engine mated to a 5-speed automatic transmission.
For more information on the Kia Soul click here.