Our predictions were right, FPV has today released official power figures associated with their new FG FPV range.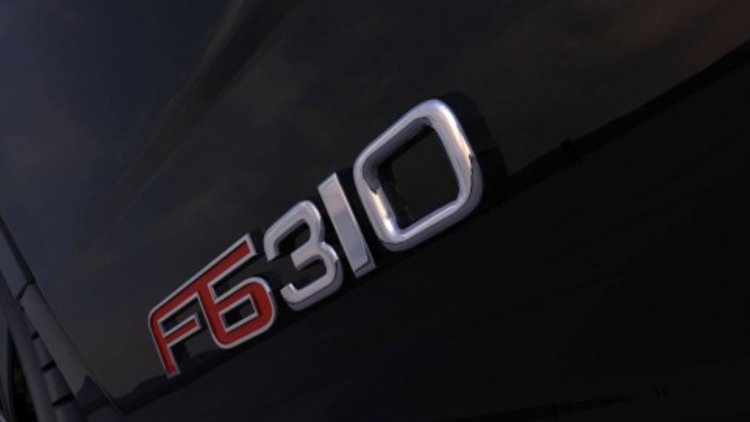 Arguably the flagship of the FG FPV range will be the F6 310. Powered by Ford's turbocharged inline-6 cylinder motor, the engine will produce some 310kW at 5500RPM and a face-altering 565Nm of torque at 5200RPM.
The increase of 40kW over the previous F6 Typhoon will surely make this one of the quickest Australian passenger cars on the market. Getting this power to the ground though could be an issue.
Our previous drive of the BF FPV Typhoon revealed that the car's 270kW was reaching the limits of the tyre's adhesion at the peak end of the rev range. At a recent lunch though, one of Ford's leading V888 Supercar drivers confirmed to CarAdvice that grip "wouldn't be an issue."
At the other end of the ring, the FPV GT will feature an upgraded version of its 5.4-litre BOSS unit. An increase of 13kW places the GT at 315kW at 6500RPM, while producing an impressive 551Nm of torque (yes, just 1Nm more torque than HSV's new LS3 motor).
To achieve the F6's extra power, Ford engineers have used a strengthened piston design, along with an increase in intercooler size and greater boost. Ford's Rod Barrett has said:
"The F6 is an amazing car with performance equal or better to many European sports cars, but at a fraction of the price. Those who enjoy taking their vehicles to track days are going to really benefit from this car."
CarAdvice looks forward to taking Mr Barrett's comments to heart once the FPV range is released to the public in June.
2008 Ford FPV F6
[gallery=294]
2008 Ford FPV GT
[gallery=295]
2008 Ford FPV Super Pursuit
[gallery=296]
FG Falcon FPV official power figures