BMW's best 1 Series yet, the Coupé is a noticeable presence at this year's Melbourne International Motor Show. The two-plus-two-seater is based on the rear wheel drive 1 Series Hatch but is longer by some 121mm (4360mm). A real Coupé (Astra I'm looking at you) with a proper boot, the 1 Series is also 13mm lower that its' hatch back cousin.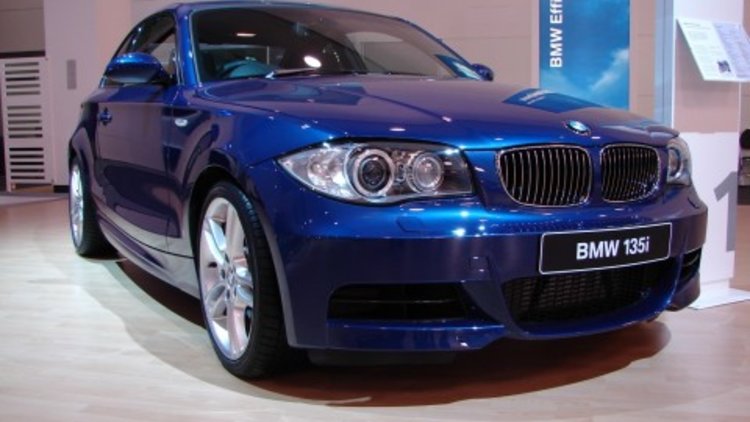 Although previously released at the Frankfurt Motor Show, this is our first taste of the 1 Series Coupé and I must say our predilections from photos and sneak peeks have been fully satisfied by seeing it in the flesh.
Set to rival the likes of Audi TT (V6) and the upcoming C-Series Coupé, the 1 Series is available in several guises overseas but will at first be imported in one format only – the stunning, range topping 135i.
Powered by a twin-turbo 3.0 litre six cylinder petrol engine (recently voted International Engine of the Year), the 135i delivers 225kW of power and 400Nm of torque to thrust the 1,560kg Coupé from standstill to 100km/h in 5.3 seconds!
Six Pot Calipers up front and twin pot rears should see equally impressive stopping times from the claimed 250km/h top speed which incidentally has a combined fuel consumption of 9.2 litres per 100km (not yet confirmed by ADR testing).
Riding on a double-pivot tie bar strut set up in the front and multilink rear suspension in the back the 135i also features an electronic management system designed to mimic a limited-slip differential for optimal traction to the 18 inch (rear) wheels.
Pricing is expected to be between $75,000 and $85,000 when 135i Coupé goes on sale next month. There has as yet been no official decision on an M varaiant though an M Sport Pack will be available.
[gallery=197]