Representing the pinnacle of Mercedes engineering and performance prowess, the acronym AMG alone is enough to send shivers down the spine of any car enthusiast, however the numbers associated with its latest additions are simply staggering.
The new Mercedes SL-Class roadsters are the latest to receive the AMG treatment, and what has been produced are two of the worlds most powerful and intimidating drop-tops.
The Mercedes-Benz SL 63 AMG is powered by a 6.3-litre V8 engine developing 386kW and 630Nm – making it the most powerful naturally aspirate V8 engine in its class.
However despite this enormous power, it is still just the baby of the AMG roadster range, with the new SL 65 AMG taking out top honours in performance with its 450kW AMG 6.0-litre biturbo engine which produces an Earth-rotating 1000Nm.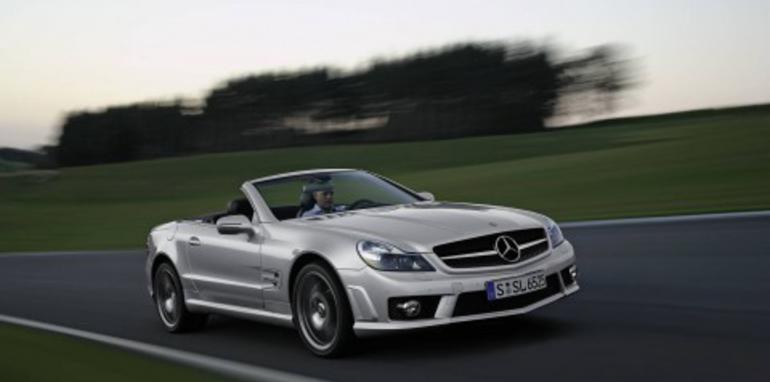 Both models are exclusively matched to the all-new AMG SPEEDSHIFT MCT 7-speed transmission which has been developed jointly between Mercedes-AMG GmbH and Daimler AG.
Designed for high torque and maximum revs up to 7200rpm, the transmission features four drive modes: "C" (Comfort), "S" (Sport), "S+" (Sport plus) and "M" (Manual).
In "C" mode the gearshifts are comfortable, coupled with a "soft" accelerator response set-up for outstandingly smooth power transfer.
In "S" mode the engine and transmission interact with more "bite": the engine speed is allowed to reach a higher level in each gear; the downshifts also feel more spontaneous. In "M" mode the gearshifts take just 100 milliseconds.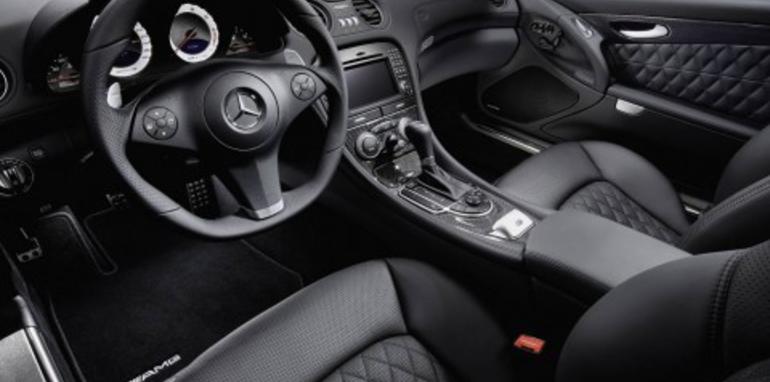 The forte of the Multi-Clutch Technology (MCT) transmission is its ultra-fast kickdown, which is accompanied by precisely metered double-declutching for rapid and virtually load-free downshifts, which pays dividends particularly when braking into a bend on the racetrack.
The driver can change gears either using the new AMG selector lever with its leather and carbon-fibre finish, or by nudging the AMG steering-wheel shift paddles.
The AMG 6.3-litre V8 model will cover zero to 100km/h in just 4.6 seconds, and on to an electronically limited top speed of 250km/h.
The 6.0-litre V12 biturbo engined SL 65 AMG shaves 0.4 seconds off this time, with an identically limited 250km/h top speed.
If these numbers begin to sound tame, bare in mind that these are both convertibles, and torque figures this high should sooner tear the car in half rather than offer nimble track day performance.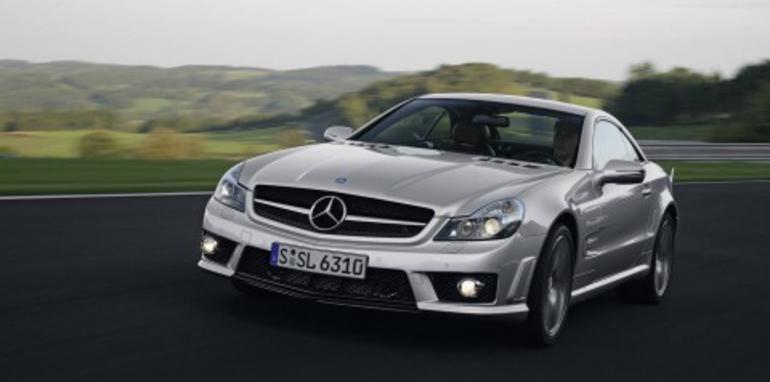 Six-piston calipers up front and four-piston calipers down back rope in all those horses, biting down onto 360 x 36-millimetre and 330 x 26-millimetre composite disc brakes respectively. These are intimidatingly nestled behind 19-inch AMG light-alloy wheels in titanium grey finish, with wide 9.5-inch wheels at the rears for gripping the asphalt.
The vario-roof, which opens in 16 seconds and is also available in an optional glass version, continues to ensure an unrivaled open-air driving experience.
The interior features fine nappa leather upholstery, genuine carbon-fibre trim and the multi-way electrically adjustable AMG sports seats with multicontour and memory functions, seat heating, AMG-specific perforation pattern and seat design, and AMG badge as standard.
An optional AIRSCARF neck-level heating system blows warm air through the head-restraints for open-air motoring in cooler weather.
Pricing? If you have to ask.
George Skentzos