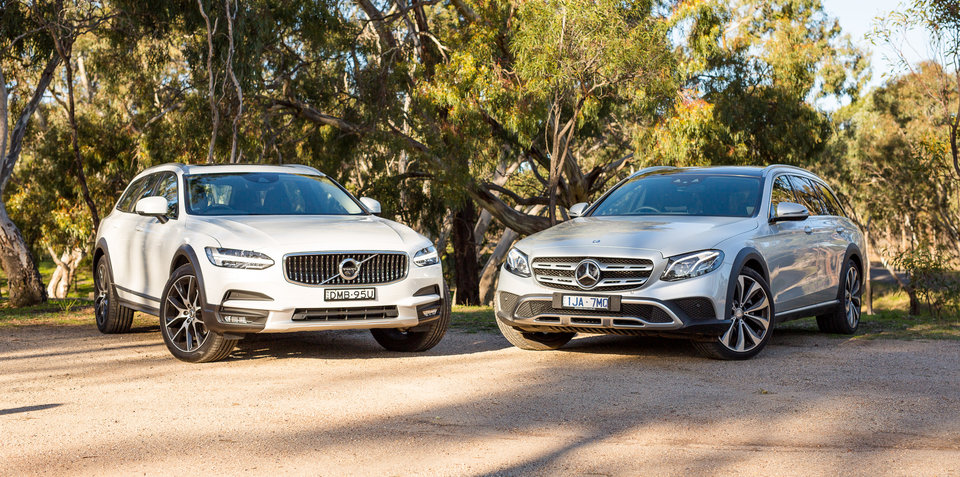 If you're anything like me, you think SUVs are purpose-built to define drivers as kid-ferrying lemmings. Why can't you have the ability to haul kids, but the practicality of style and occasional off-road ability. That's what the people at Volvo and Mercedes-Benz thought when they created the Volvo V90 Cross Country and the Mercedes-Benz E-Class All Terrain...
---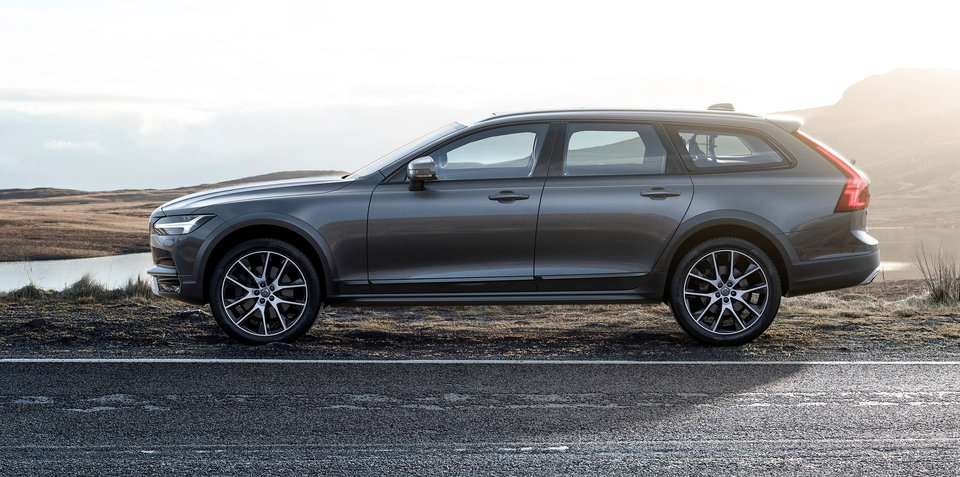 Update - Manufacturer's list pricing for the Volvo V90 Cross Country has been revealed online. See article for details Although not yet announced, initial pricing and specifications for the new 2017 Volvo V90 Cross Country have surfaced online. The new off-road styled wagon will start from $99,900 before on-road costs, or $110,060 drive-away - the latter coming from Volvo's Australian online car configurator...
---
Swedish manufacturer Volvo has issued a recall for 524 vehicles across its S90, V90 Cross Country and XC90 model lines over concerns the curtain airbags may not deploy properly in the event of an accident. Due to a manufacturing fault, bolts holding the curtain airbag in place could have the bolt head detach, meaning the inflator may not be correctly secured...
---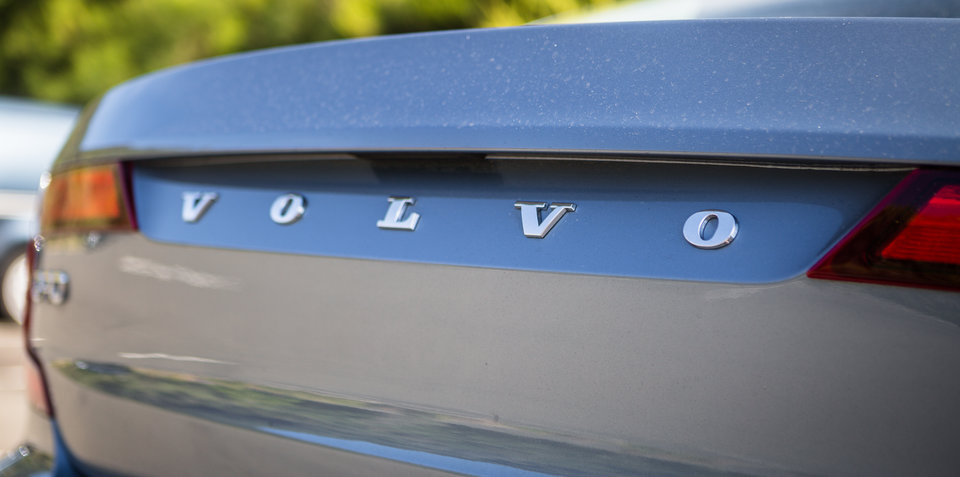 The regeneration of the Volvo brand as it aims to establish itself as a stylish European alternative has reached its first milestone, and the next two goals will be completed in the coming two years, the brand's chief says. Hakan Samuelsson, Volvo Cars CEO and chairman of the board, made it clear at the 2017 Detroit motor show the brand will complete its three 'series' of cars in the next 24 months...
---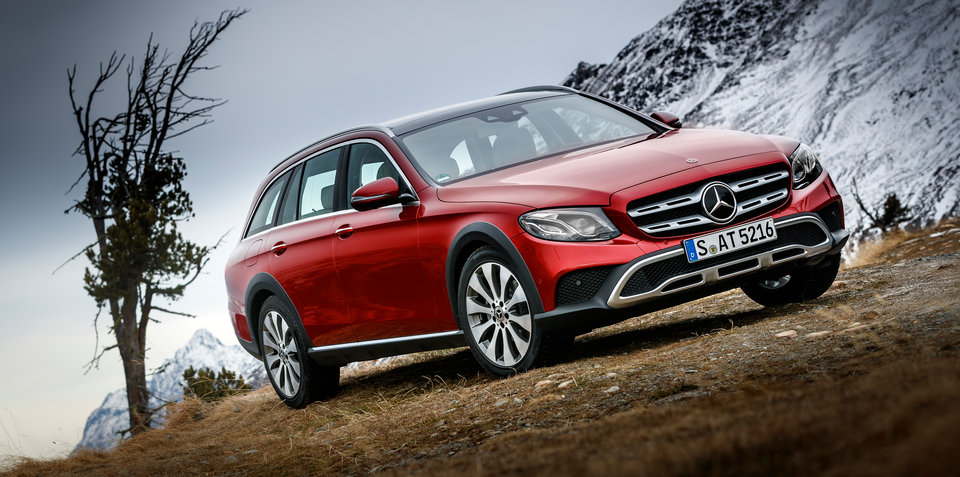 The Mercedes-Benz E-Class All-Terrain crossover should be making Audi and Volvo nervous...
---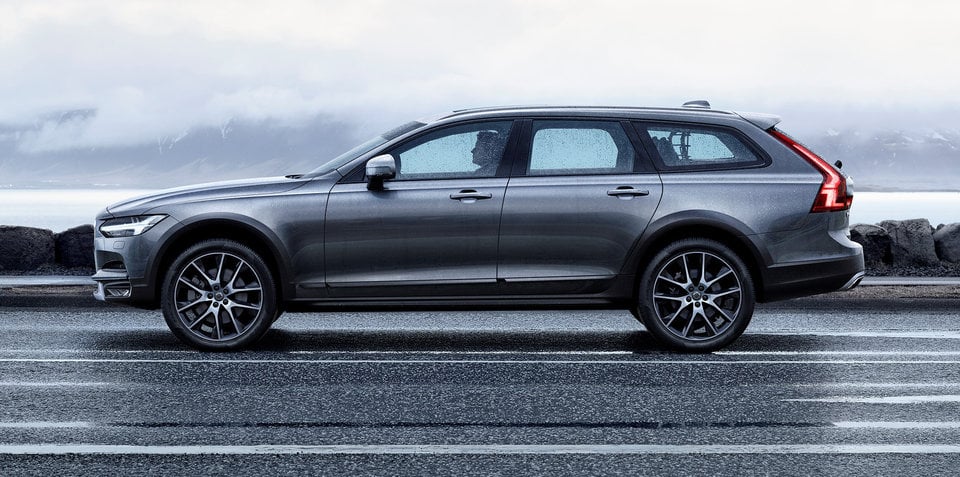 The all-new 2017 Volvo V90 Cross Country, a high-riding company to the fresh V90 wagon, has been revealed today ahead of Australian sales debut next year. As expected, and in the spirit of the now retired XC70 before it, the V90 CC arrives as a jacked-up variant of the regular V90 but with the requisite assortment of ruggedised features...
---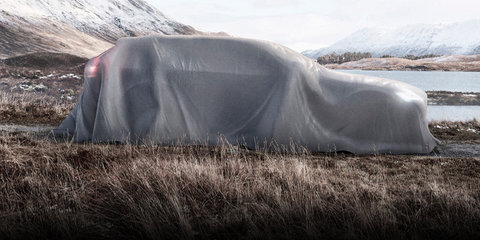 The 2017 Volvo V90 Cross Country has been teased this week in an image and a short video, giving a first glimpse at what the jacked-up wagon will look like. A teaser image tweeted this week shows the car under a sheet near a lake, with only the car's profile and LED head- and tail-light signatures visible...
---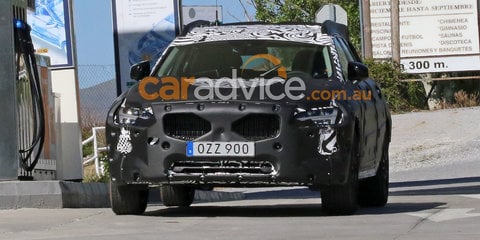 A prototype of the new Volvo V90 Cross Country wagon has been spied undergoing testing in sunny Spain. Currently, journalists from around the world are having their first drives of the new Volvo S90 sedan and V90 wagon. Meanwhile, Volvo is prepping a new addition the 90-Series range, a Cross Country variant for the V90, which will serve as a replacement for the XC70...
---