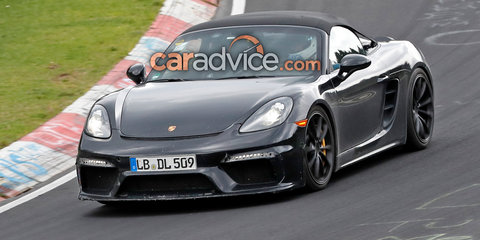 The rumoured Porsche 718 Boxster Spyder has been spied again, this time doing laps at the Nurburgring. Developed as an open-top companion to the also-rumoured 718 Cayman GT4, the 718 Boxster Spyder is expected to be the last Boxster with a naturally-aspirated six-cylinder boxer engine, as the company moves toward turbocharging its line-up...
---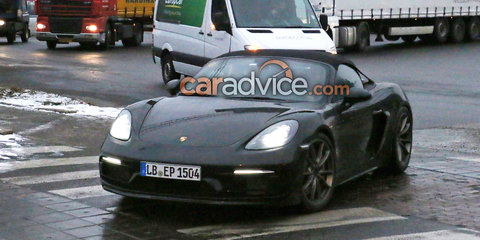 The new Porsche 718 Boxster Spyder has been photographed during testing in Europe. A report in Autocar suggested the new Spyder would feature a version of the naturally-aspirated 4.0-litre flat-six engine used in the latest 911 GT3. The 4.0-litre engine cranks out 368kW of power and 460Nm of torque in the GT3, but it will reportedly be retuned to deliver around 317kW (425hp) in the Spyder...
---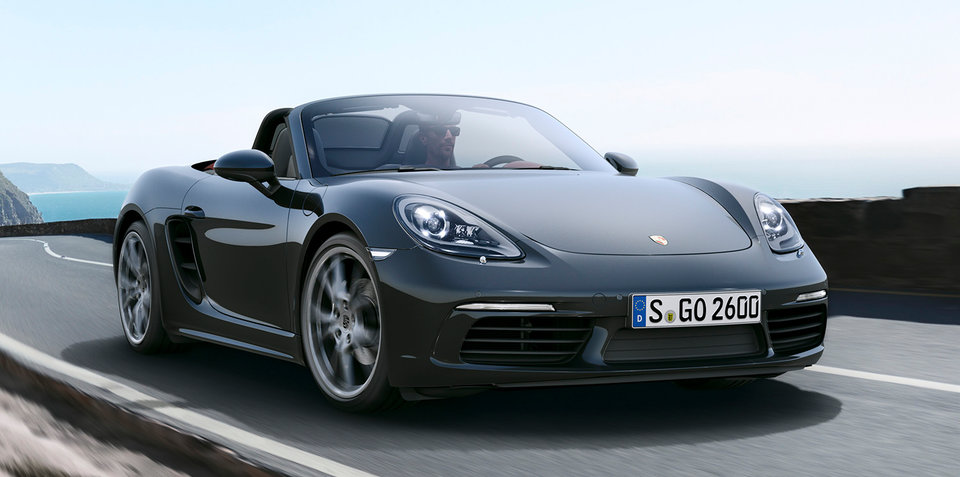 Porsche is reportedly working on a new pair of hardcore 718 models, both of which will trade turbo-four power for the aspirated flat-six engine from the 911 GT3. According to a new article by Autocar, the German sporting marque is developing a new 718 Cayman GT4 and 718 Boxster Spyder, badges that were used on the most focused versions of the previous-generation Cayman and Boxster...
---