Kia is set to turn the people-mover category on its head with the introduction of the new Rondo in May. According to Kia, the crossover Rondo is designed for "transitionals", individuals or families who need a new type of car to match their changing needs.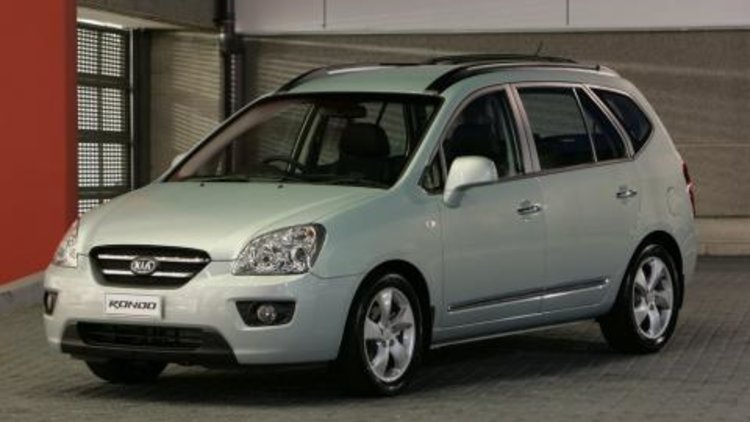 The Rondo is not exactly a new concept, the Korean manufacturer had already tried this before with the Kia Carens, which lasted only from 2000-2002. Rondo is simply the new Carens, with a different name.
Kia changed names to avoid confusing the market as well as giving the car a fresh start, besides the Carens was a six-seater and now there is another seat, taking the total to seven.
If the photos aren't giving you an idea of the size, just think along the lines of the Citroen Picasso.
Engine specifications are unconfirmed but the overseas variant uses a 2.0-litre four-cylinder engine coupled to either a five-speed manual or four-speed automatic transmission.
Rondo is a new approach to the crossover segment. No other vehicle has quite the same configuration of seats, doors and body style. It combines the benefits of four conventional segments in one package - the Urban Recreation Vehicle." said Peter Nochar, Chief Operating Officer at Kia Motors Australia.
The big question, the price? The Rondo is expected to retail from $24,990, making it the cheapest 7-seat people mover in Australia.
Essentially what you get is that feeling of being 'above the traffic', plus seven seats which can quickly be changed into five seats or even a two-seater van configuration to help you move - all for under $25k.
"When Rondo comes to the Australian market in May, I think you'll find that it's a great package at a great price. It will continue to not only redefine the Kia brand, but also set the benchmark for the new crossover segment." said Nochar
Is Kia sitting on a winner with the Rondo? Is the Carnival-like design doing it for you? Let us know.