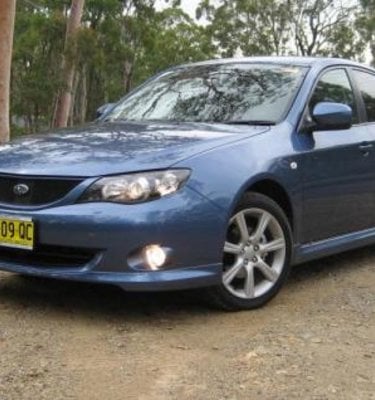 2008 Subaru Impreza Review
Current Pricing Not Available
2008 Subaru Impreza RS Review
CarAdvice rating:
Test Model: 2008 Subaru Impreza RS (MY08)
Options Fitted: Satellite navigation - $2990, not worth the asking price, but still a great system.
- by Alborz Fallah
Being a motoring journalist is like being the prime minister's wife, it's fun and the perks are great, but sometimes you think your line of work is not all that essential to the advancement of humanity. At least that's what I was thinking before Subaru gave me the keys to the new Impreza.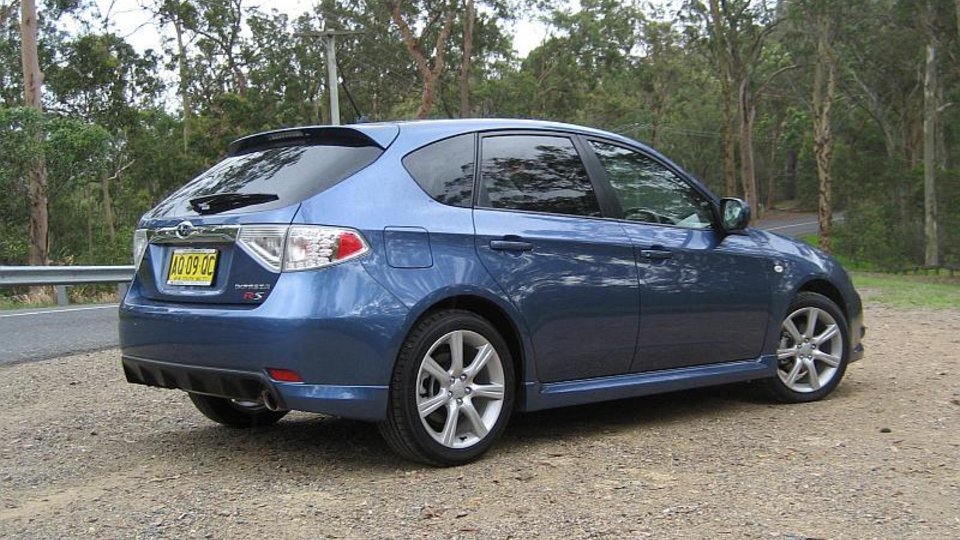 In this day and age when mass production has reached an extreme level of efficiency, every once in a while a car comes out that starts a revolution. It takes a lot of guts for a company to release a car which can change the world, but yes, the Impreza has changed the world.
Sure, most car manufacturers have a loyal group of buyers, but this does not represent a cult-following, infact there are not too many cars that have spawned entire communities that meet up every few weeks for drives and BBQs.
Fast forward to today and we have the third-generation all-new Impreza. The first was the 'classic' shape which was released in the early 90s, followed by the 'bug-eye' that came out in 2000 and was face-lifted in 2003 (peanut-eye) and 2006 (pig-eye).
After spending an action packed week in the new Impreza RS, I can assure you the sales figures are no anomaly or a result of clever marketing, it's simple actually, the new Impreza is the best yet.
I'll be honest, I was one of the many who voiced my anger at Subaru for 'dumbing down' the Impreza range. I still think the styling could do with a little more passion - something that will most likely happen with a facelift in a few years, or perhaps with the arrival of the Sedan variant.
But I have to eat my hat and admit, I actually like the new Impreza.

Starting at $29,490, the Impreza RS sits below its more rebellious WRX brother and competes head on with the Mazda3 SP23. If you're wondering which to pick out of the two, you're in luck because I had the opportunity to drive the current SP23 in the same week as the RS - and the choice is easy.

The Mazda3 is one of the best selling cars in Australia so there is no reason to doubt its competence, but sales figures do not always reflect a car's worth. The 3 has been around since 2004 and it's now starting to show its age, besides, your neighbour, his daughter and your uncle all own one - so it's not exactly a unique car.
But the Impreza RS wins for many reasons. The entire range has a five-star ANCAP safety rating (the Mazda manages a 4), it has all-wheel-drive (read on and I'll explain why this is a good thing) and it has standard electronic stability control (VDC stability Control), an option on the SP23.
If we forget the technical details and the what-it-has and what-it-doesn't-have for a second, simply taking the Impreza for a drive should convince you it's the better car.
Here is the deal, and I want you to get this through your head: comparing the Subaru Impreza to its competitors is like comparing Bruce Lee to Jackie Chan. They are both good in their own way and some will always like one over the other because of whatever reason, but (and its a big but), Bruce Lee is the one you should pick when it comes to kicking ass.
What makes Subaru the Bruce Lee of cars is their all-wheel-drive system. If you're not familiar with the difference between a front-wheel-drive (FWD), rear-wheel-drive (RWD) or all-wheel-drive (AWD), I'll give you a quick run down.

In a FWD car power goes straight from the engine to the front wheels, in a RWD, the power goes to the rear wheels and in an AWD, it goes to all four-wheels. Relatively simple, but many buyers fail to realize the difference.

front-wheel-drive
FWDs have become extremely popular in the last 20 years and that's not necessarily a bad thing. They generally cost less (fewer components), weigh less, are more fuel efficient and you even get slightly more interior space as there is no need to devote room for a driveshaft tunnel or rear differential.
It all sounds great doesn't it? Cheaper, easier to maintain, easier to run, and so on. But what if a car company came along and said, how about we give you an all-wheel-drive car which has the benefit of unbeatable traction for essentially the same price as a front-wheel-drive? You just can't say no!

all-wheel-drive
If you wish, you can argue with me till the end of time, but the reality is, a proper sports car is either rear-wheel-drive or all-wheel-drive. This instantly puts Subaru's competitors on the back foot.
Yes I know what you're thinking, what about all the great things we said about the front-wheel drive Volvo C30 and Peugeot's 207 GTi? They are both excellent cars, but the difference is they are European, and the Europeans (plus Honda) have worked out how to make great front-wheel drives, the rest haven't.
Find yourself a mountain road and the Impreza starts to shine. From corner to corner the car sticks to the ground like superglue to your fingers, you can keep pushing and pushing - while you're at it, turn off the stability control - it just doesn't matter, it won't budge.
I'll go out on a limb here and say the difference in terms of handling between the new RS and WRX is not that evident (unless tracked). Of course the RS lacks the power and the WRX has a rear limited slip differential (LSD) and better suspension, but around tight corners, the RS will keep up with the best.
Subaru's four-speed auto is a little outdated now with the competition having moved up to five-gears (the manual variant is our pick, as always), nonetheless the gearbox now utilises SPORTSHIFT (takes into account cornering, braking and acceleration rate in making gear selection) and uses less fuel (8.8L/100km) than the five-speed manual (8.9L/100km).
If you're thinking about buying a new small-medium car, go drive the new Impreza range. You won't be disappointed.

Impreza R manual (replaces 2.0i) $24,490
Impreza R SPORTSHIFT automatic $26,490
Impreza RX manual (replaces RV) $26,490
Impreza RX SPORTSHIFT automatic $28,490
Impreza RS manual (replaces 2.0R) $29,490
Impreza RS SPORTSHIFT automatic $31,490
Impreza WRX manual $39,990