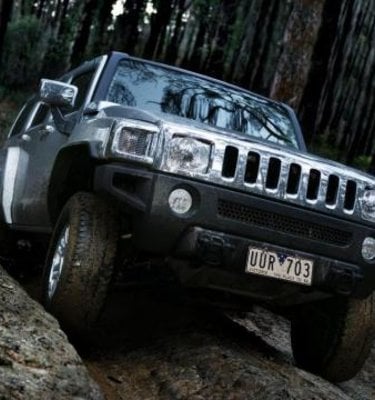 Current Pricing Not Available
2007 Hummer H3 First Steer
My old man's authentic 1942 WW2 Jeep has always been my off-road hero. Many a Sunday afternoon was spent duelling with hard-core beach buggies on Sydney's once busy Dee Why sand dunes. I don't recall the Jeep ever being beaten by these purpose built sand hoppers.
It's not that I'm not loyal to the old war hero, but you've got to pay homage to anything with the word HUMMER written on it, and that includes the H3.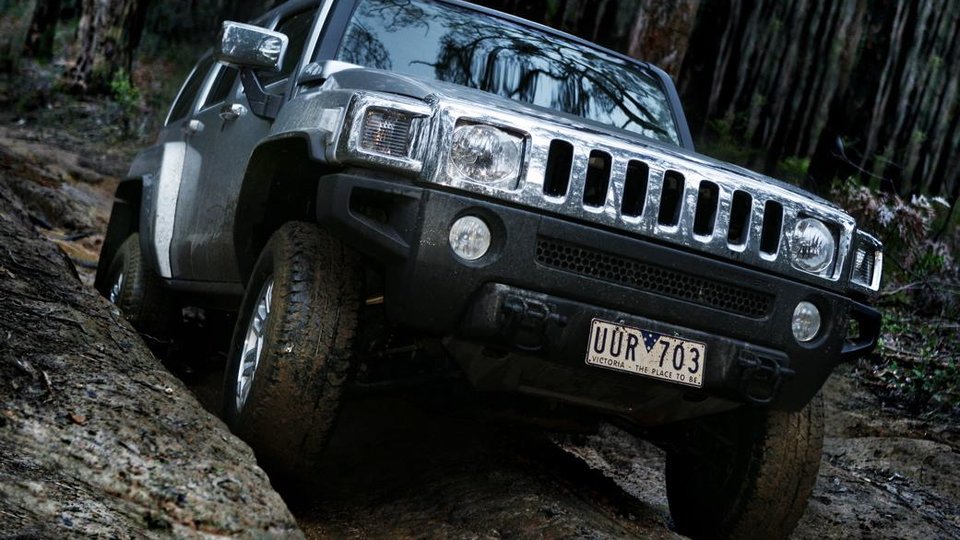 Legend has it that all four tyres were shot to pieces but the HMMWV still managed to escape the firefight at 100kmh.
If it's attention you're after then the Hummer H3 has no peer. At almost two metres wide and five metres long, this is a seriously imposing vehicle. It's hard to believe that this is the baby in the Hummer line-up, which includes the H1 and H2 Models.
There's nothing quite like a military style convoy of ten Hummers trying escape Melbourne's grid locked CBD.
As demonic as the H3 might look, don't think for one minute that's it's difficult to drive or manoeuvre. With a turning circle better than a Mercedes M-Class, Land Rover Discovery and the Ford Territory, the Hummer is surprisingly easy to manage.
The four-speed automatic, optional on the base model H3 and mid spec H3 Adventure, is mated to a not so large 180kW 3.7 litre Vortec engine, which provides only adequate power and lacks sufficient torque. The five-speed manual is the better option, if you can live without an auto.
The GM people kept telling us that this junior Hummer was more than capable in off road conditions. Frankly, I didn't buy it and at most, expected little more than a muddy creek crossing and a medium level hill climb or two.

First off for our group, was a muddy in part track but with ruts as deep as mineshafts. Worse still, the track was naturally fenced with a row of sizeable gum trees that if collided with, could take out a guard or two.
The H3 operates in standard full time 4WD. But with the push of a dash-mounted button, I engaged 4 HIGH LOCK, as this looked a little more serious than I had anticipated.

Next up, the rock climb. Nothing could prepare you for what lay ahead. Such was the angle of ascent and the size of the rocks, which littered this mountain (yes mountain) that I seriously doubted whether it was possible to scale on foot, let alone in a vehicle of this size.
I selected the next button along, 4 LOW LOCK and engaged 1st gear, as this was heart in the mouth stuff and beyond challenging. Again, gums the size of houses lined the track, making the going even more desperate.