FPV Cobra GT Falcon Confirmed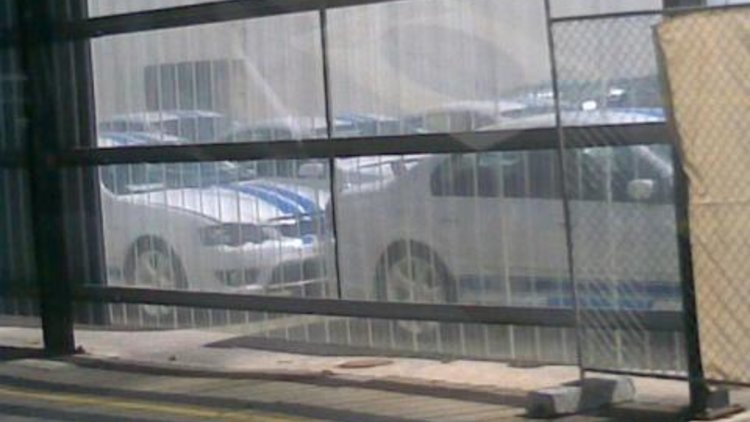 Photo Update: Thanks to Australian Ford Forums member "sfr rob"
2:30pm Update: Pricing has just come through, Cobra sedan will retail for $65,110, and the ute for $61,200, features include leather everything, the sedans receive Rspec suspension, upgraded Brembos on the sedan are optional.
The Cobra will ride on GT-P rims with white inserts, machined face. Power delivery is reported at 302kw @ 6000rpm & 540nm @ 4750rpm
Engine changes are new inlet camshaft profile, new exhaust camshaft profile, new valves and valve springs, compression lifted from 10.5 to 10.8 still using 95ron fuel, heavily revised engine calibration...
1:30pm Update: Little more on the engine, it will make torque at higher revs, compression has risen and cylinder heads have been modified. Ford Dealers are already taking orders, first batch will land in November with the rest in Jan 2008.
Reader update:
Here is a photo of what appears to be an unfinished Cobra taken by a FordAustralia Forums member "sfr rob"
---
A few weeks ago we discussed rumours that Ford was planning a limited edition 'Cobra GT Falcon' to commemorate the 30th Anniversary of Allan Moffat and Colin Bond's historic 1977 form-finish at Bathurst.
Sources inside Ford have today confirmed the rumours. From what we have been told, there will be 400 sedans and 100 utes. They will be powered by a 302kW BOSS V8 developing 540Nm. 0-100km/h times and any further enhancements over the standard GT is currently unknown.
Of course all 500 will only be available in white with blue stripes and cobra badges on the side (picture above is supposedly the Cobra).
More on this as it comes.
FPV Cobra GT Falcon Confirmed