The clip may last just ten seconds, but this is our first glimpse of the new performance BMW 1 Series from BMW's M-division in motion as it laps the Nurburgring circuit in Germany.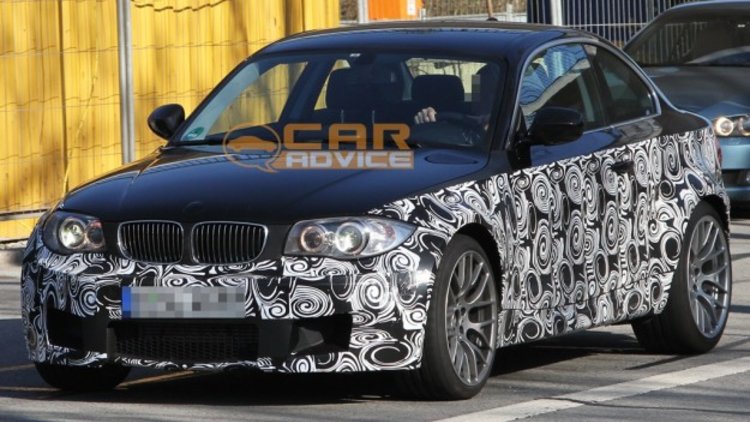 With the standard BMW 135i already a potent little performance coupe, the pumped guards, wider track and boosted engine should deliver a package which would have even BMW M3 owners worried.
While not quite the bark of the classic six-cylinder BMW M3, the sound from the exhaust pipe reinforces the idea that a beefed-up version of the turbocharged six-cylinder engine from the 135i remains under the bonnet.
Early speculation expects power levels to rise to over 260kW, with wider rubber, lightweight wheels and an impressive brake package rounding out the most obvious performance enhancements.
Via Carscoop
Video: BMW 1 Series Coupe M version spied