It's bright red, sounds great and, crucially, comes from Italy. It isn't a Ferrari, though. Meet the CarAdvice Abarth 595, a pocket rocket with character to burn. 
This is a Cars We Own diary for our own Abarth 595. Think of it as a rolling logbook, a little window into life with the cars in the CarAdvice stable. You'll find the most recent entries at the top, and the older instalments at the bottom.
Expect to see monthly updates from here on out. They might be longer, more in-depth breakdowns of specific trips, or sentence-long snapshots of foibles that have popped up.
Let us know if there you have questions about the cars and we'll try to answer them. Most of all, enjoy!
---
Key information
2017 Abarth 595 • Purchase date: May 2017 • Price: $28,500 on-road • Odometer (19/02/18): 14,964
Options
Modifications 
Services
Interval: 15,000km • Cost: $295.00 • Date: February 16, 2018 • Anomalies: None
---

Update Four, 16/02/2018

CarAdvice Team
After 12 months in our keep, the little Abarth was due its first service. How'd the pocket rocket fare? 
There were no surprises in the 595's first checkup. The team at Suttons City in Sydney replaced the oil filter ($38.50) and changed the 5W-30 oil ($85.80).
With labour and an 'environmental charge' (waste disposal), the bill ran to $295.
---

Update Three, 01/01/2018
Sarah Aitken, Production Manager – Video, Events
There are some cars purpose-built for driving long distances. The 595 is not one of them. Sarah was the unlucky person tasked with taking the Abarth from CarAdvice Melbourne to head office in Sydney. How did the car stack up? 
Sarah: Driving from Melbourne to Sydney in this car was… an experience.  It wasn't the most comfortable of rides, but overall it did the job and got me where I needed to go!
The lack of cruise control made it more stressful than it needed to be, as I was on edge checking I wasn't going over the speed limit. With three demerit points left, I couldn't be too careful!
The seating position can be difficult to perfect, but it isn't too bad once you get it right – with regular breaks to stretch the legs!
For a road trip where you have a bit of luggage, the Abarth isn't a practical choice. We had the boot full and luggage on the back seats, which isn't ideal when you're parking the car overnight in carparks or on the side of the road.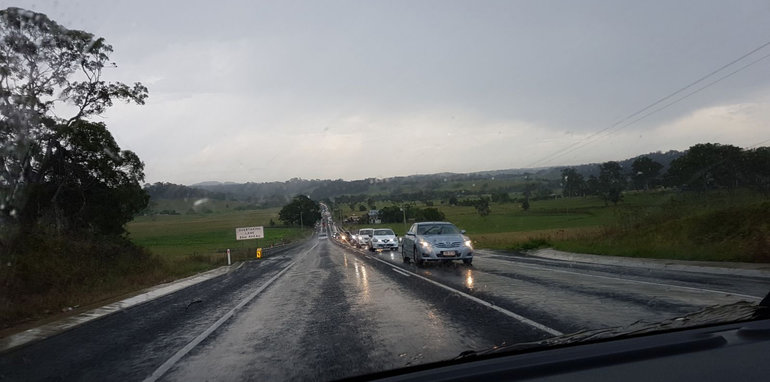 In saying that, parking the car is a breeze because it's about the size of a matchbox! It fits pretty much anywhere, which is very handy in the city.
At one point I realised we had 50kms of fuel left in the tank. Oh, and it was 69kms before I reached my destination. And there were no petrol stations en route – but I made it!  It seems the Abarth runs on the smell of an oily rag.
It has a fair bit of zip when you've got it in Sport Mode, but unfortunately it seems the size of the car gives the impression it'll be slow on the open road. I was tailgated by SUVs and sedans a lot, which was quite intimidating going 110km/h – especially given the car would probably crumple into a cube if I slammed on the brakes and got an SUV in the rear!
Overall, it did the job – a good runabout city car for someone who doesn't require a lot of internal space, but don't even think about taking back seat passengers! I probably wouldn't opt to take it on another road trip though…
---

Update Two, 02/12/2017
Scott Collie, Journalist
This guy is very, very tall. The Fiat 500 is very, very small. You can probably see where this is going. The powers that be at CarAdvice slung Scott the keys to the 595 and, through fits of laughter, said to have fun. 
Scott: I realise six-foot-seven is pushing the envelope in the normal 'fully grown' stakes, but the fundamentals in the Fiat are so poorly conceived, I defy anyone with fully-formed arms and legs to get comfortable.
Any corner requiring more than a quarter-turn of steering lock makes my hands slam into my knees and, although not certain, I think the cramped setup made me bump my, er, junk into the base of the steering wheel over a particularly nasty speed bump. Lucky the Italians are lovers, not fighters.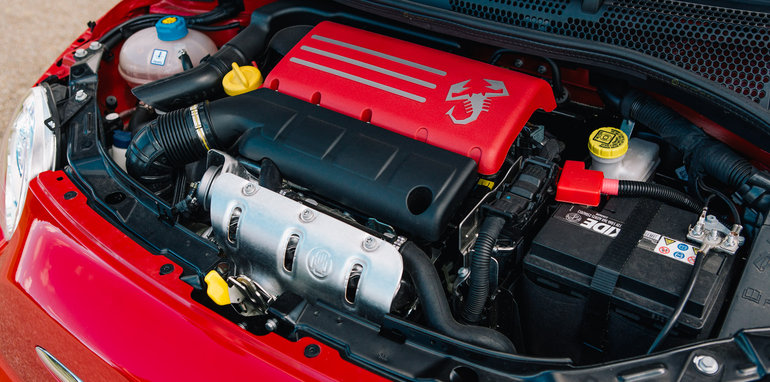 In truth, other elements of the cabin would frustrate me if the driving position weren't so poor. It's an ergonomic nightmare, with buttons seemingly assigned functions at random and enough mismatched fonts to make graphic designers weep.
At risk of speaking in tired Italian tropes, the 595 is still charming, despite these flaws. Check out why here.
---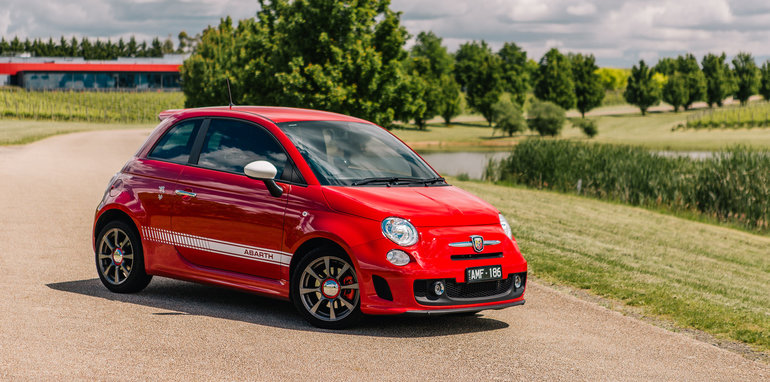 Update One, 04/11/2017
Melissa Ong, Social Media and Community Manager
People are always telling us they want to drive our cars. Thankfully, we love sharing. The newest member of our team, Melissa Ong, managed to prise the keys from us for a weekend before her tenure at CarAdvice. Click the link for all of her thoughts, or check out an abridged version below. 
Melissa: My first impression when I was handed the keys was that it was "cute".
The Passion Red paint job accompanied by white 'Abarth' stripe decals down the sides just screams that it's a little car that wants to be taken seriously.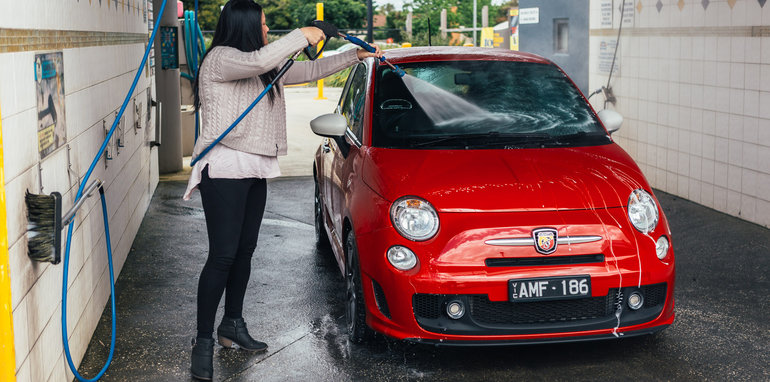 Inside the car, you immediately notice that style takes precedence over function. The digital speedo has a fantastic animated display when switching between standard and sport mode. The speedo numbers are large and clear to read when compared to the similar cluster on my Kia pro_cee'd GT, but the separate boost gauge sits awkwardly on the top-left of the dash.
As a solo commuter, I seldom find myself with passengers, but I did put the Abarth to the test. While the car can provide seating for four, by the time you have your bag and essentials on board it becomes an intimate space for two.
Despite all this, driving the car was the most rewarding part. Want to know more? Check it out here. 
Thanks to Vinh Mangalino for the photos. 
---

INTRODUCTION, 15/05/2017
Every car enthusiast should own an Italian car once in their life, but we're working on a budget here…
Budgets are budgets, and as much as we would have loved to gone shopping for a Performante or Quadrifoglio, we settled on the most affordable new Italian sports car available, the 2017 Abarth 595.
Now okay, 'sports car' might be a stretch, as the 595 is still very much a hotted-up version of the series-three Fiat 500 hatch, but this is a car to judge more on its abundance of character than outright market positioning, so we can pretty much categorise it as we wish.
Have a read of the full introduction here.