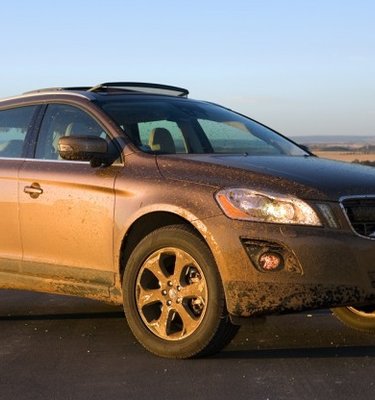 Volvo XC60 Review & Road Test
An amazing SUV ruined by a hefty price tag

Model Tested:

2009 Volvo XC60 D5 LE; 2.4-litre, five-cylinder, diesel; six-speed automatic - $65,450 ($77,180 as tested)
Options:
Metallic Paint $1,550; Drive Assist Pack $5,190; Teknik Pack $4,990
CarAdvice Rating:
That was my first experience as a Volvo driver, behind the wheel of an Volvo XC90 soon after its Australian debut. Until then I was convinced it was simply an old wives' tale. But it's true; you're treated differently if you drive a Volvo.

If you're anything like me, you were creaming your jeans at the thought of Volvo's 2006 XC60 concept car. The stunning lines and ultra-modern interior promised a lot. Unfortunately the trend with most car companies is to produce an incredible looking concept car and then under-deliver when it starts rolling out as production ready.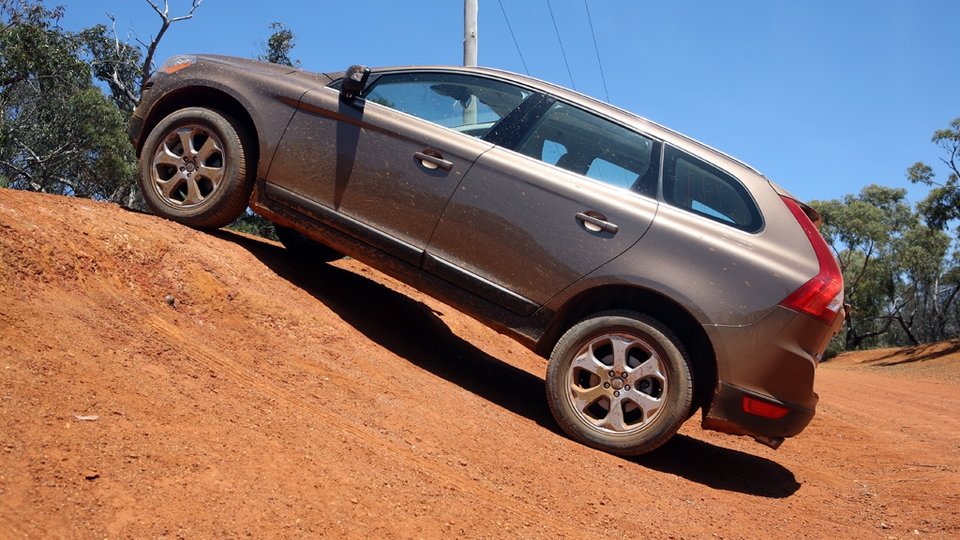 Luckily, Volvo has bucked the trend, with the final product remaining a spitting image of its concept product.

A defined front establishes a muscular stance, while the rear embodies all that is Volvo – quirkiness and unique angles.
When you open the driver's door, you're greeted with the perfect interior. It's almost impossible to fault. The leather clad steering wheel sits perfectly in the hand, while the floating centre console contains the right number of buttons, nestled in logical locations.

The satellite navigation is hard disk driven, opposed to DVD driven. The advantage of a hard disk based system is quicker search times and improved route calculation speeds. It also frees an addition slot in the CD player, where the mapping DVD would have once lived.

While automatic windscreen wipers are standard fitment, Volvo is yet to master – or even offer – automatic headlights. The feature is now standard on many other SUVs in this segment, yet missing from the Volvo line-up.

The rear seats are fitted with two, two-stage child boosters (outer two seats) that accommodate younger children with safety in mind. The seats are designed to ensure children maintain seatbelt encapsulation in the event of a collision.

Boasting the widest opening in its segment, the XC60 features an impressive 490 litre luggage capacity that increases when the rear row of seats is folded flat into the floor.

Other standard features fitted to the D5 LE include: Panoramic sunroof, 18-inch alloy wheels, electric passenger seat, rain sensing windscreen wipers, interior air quality system, high-performance audio system, 6 stack CD-player, front and rear parking sensors.

Behind the wheel, the XC60 drives and handles above and beyond its weight range. The 1.8-tonne SUV accelerates with gusto courtesy of a twin-turbocharged 2.4-litre five-cylinder diesel engine. Producing 151kW and 420Nm of torque, the next generation of Volvo diesel is mated to a six-speed automatic gearbox that shifts with ease and caters for a tiptronic manual shift mode.

The well weighted steering offers BMW-like feedback, reciprocating every bump in the road. During cornering, the steering firms in a bid to offer a sporty drive.

As an SUV, you would expect the XC60 to perform both on and off-road. There was only one way to find out, so I ventured off-road to see if it was indeed as capable on-road as off-road.

Steep hills were taken care of with great ease, as were ruts and grassy fields. Hill descent control is optional ($475) but is highly recommended if you are planning on taking the XC60 off-road.
One of the steep descents I attempted required a substantial amount of brake input. Manually selecting first gear didn't offer enough engine braking to overcome the descent. Hill descent control assists by variably braking individual wheels in a bid to control descent speed.

Aside from the lack of engine braking, the XC60 handled itself incredibly well off-road. It went above and beyond what one would expect of an SUV.
Volvo is known for its dedication to safety and has certainly upheld the trait with the XC60. City Safety is standard fitment across the XC60 range. City Safety uses a laser to monitor up to eight metres in front of the vehicle. If it detects a collision, the system will automatically brake the vehicle and avoid a collision in its entirety.
In addition to City Safety, all XC60 models include: Dynamic Stability Control (DSC), Roll Stability Control (RSC), Trailer Stability Control (TSA), Whiplash Protection System (WHIPS), flashing emergency brake lights, dual stage driver and front passenger airbags, Side Impact Protection System (SIPS), front seat airbags, full length curtain airbags and Intelligent Driver Information System (IDIS).

Volvo has an absolute winner on their hands with the XC60. It's absolutely impossible to fault and offers great fuel consumption, plenty of features and excellent performance both on and off the black-top.
It had me confused then why our family friends ended up ditching the XC60 and buying a Honda, despite how much I applauded the XC60 for its overall rapport.

The old adage, 'you get what you pay for' rings true in this regard. The Volvo XC60 is worth every penny of its price tag, but unfortunately outprices itself in the crowded Australian SUV market.

Ratings:
CarAdvice Overall Rating:
How does it Drive:
How does it Look:
How does it Go: