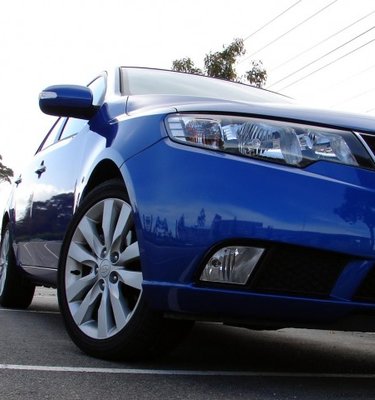 Kia Cerato Long Term Conclusion
After six months, and nearly as many drivers, CarAdvice has this week handed back our long-term Kia Cerato SLi.
The Kia Cerato has been with us since May clocking up over 8,000 trouble free kiometres. In fact, with the exception of two small rattles and some easily scuffed interior trim (an issue Kia has addressed in its MY10 facelift) this has been a rather uneventful test.

Pleasingly fuel economy figures have also improved since last we spoke, perhaps a sign the engine has finally freed up, with the average combined figure down to 8.4L/100km at the final calculation.

With that in mind, CarAdvice has this week accepted another Kia Long Term vehicle in to the fold, this time in the form of a base model Sorento Si diesel. Stay tuned for an introduction early next week.
Follow the CarAdvice Kia Cerato Long Term Test here: