Citroën has shown off the new C5 Airscape concept. Set to go on display at next month's Frankfurt Motor Show in Germany, the new C5 cabriolet gives Citroën lovers a look at the next generation C5.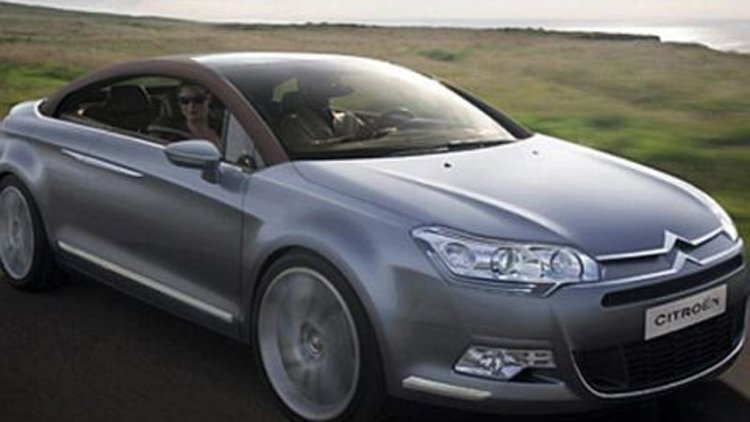 Citroën needs to differentiate itself from its sister company Peugeot, much like Audi has with Volkswagen, so the new C5 is trying hard to be recognised as a premium cabriolet.
Powered by a 2.7 V6 HDi Diesel engine (inc. particulate filter) with 150kW of power and 440Nm of torque and driven via a six-speed automatic gearbox, the C5 Airscape is nothing short of a technical masterpiece - for the French. The engine is able to run on biodiesel!
Citroën have spent millions developing, what they like to call, an environmentally friendly car.
For a start the car uses zero fuel when at a standstill, better yet, it turns off the engine when travelling at under 6 kph and braking (it starts again instantly and automatically as soon as the driver releases the brake pedal).
It also comes with Snow Motion traction control, UrbanHybrid system (minimise noise and vibration when the engine stops and boosts engine torque under load) and much more.
CarAdvice will be at Frankfurt to bring you more photos of the Citroën C5 Airscape and much more.