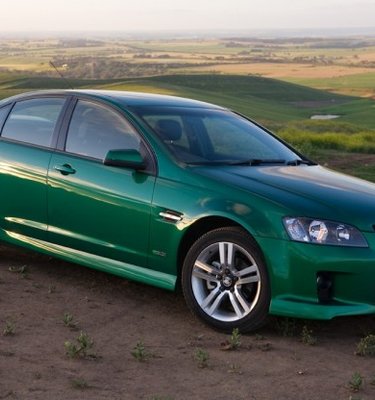 2009 Holden Commodore Review
Holden Commodore Review & Road Test


Model Tested:

2009 Holden Commodore SV6; 3.6-litre, six-cylinder, petrol; six-speed manual; sedan - $42,790*
Options Available:
Metallic Paint $500; Limited Slip Differential $360; Leather Upholstery $2500; Sunroof $1990; DVD Player $1290; Six CD Changer $595; Full Size Spare Wheel $350
CarAdvice Rating:
With that frame of mind I lumbered over to Holden to collect the SV6 I was booked into. Expecting yet another six-speed automatic – which I was slowly growing to hate – I was subtly surprised to find a gear stick and three pedals.
Could this be the gearbox which shows the SIDI engine's true colours? There was only one way to find out.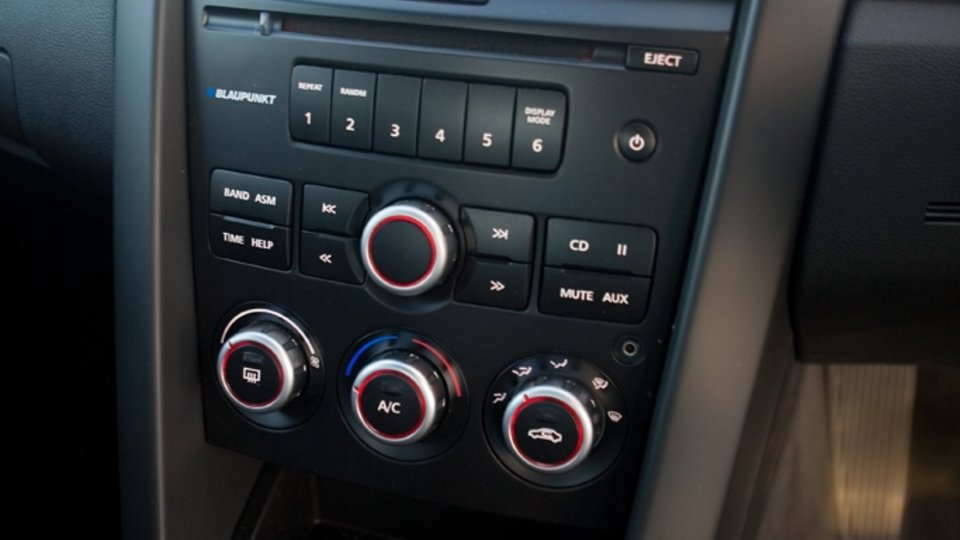 If you were to forget that the VE Commodore was released in 2006, you would find the Poison Ivy test vehicle to still be quite the looker. The modern design still attracts attention and looks sporty enough to trick people into thinking that your bite is worse than your bark.
When you open the cabin door, you're reminded again of the VE Commodore's age. The once steadfast interior design looks very dreary in comparison to the competition on offer from the Ford Falcon and Toyota Aurion.

Luckily the negatives stop there.
Interior leg and head room is still the Commodore's forte. Passengers of any size can hop into the rear and stretch out in comfort. The limousine-like leg room is matched by sufficient shoulder and head room, except if you're banished to the middle-rear seat which sits a bit high for adults.
Having driven a range of vehicles in Holden's latest direct injection line-up, the gearbox has always been the main letdown. This time around I was graced with a six-speed manual gearbox that mates perfectly to the 3.6-litre V6.

Being at the helm of the SV6 is a commanding position. While the A-pillars are far too chunky and manage to hide small cars and cyclists, forward and rearward visibility is good overall.
One of the most notable advantages of the new direct injection engine is how much freer the Commodore revs. The SV6 previously felt like it was being held around the neck and was restricted in some way. Now, a boot full of throttle yields an uncastrated engine note and a rewarding torque band.

Brake feel is bitterly disappointing across the entire Commodore range. The brake pedal has a lot of travel and doesn't begin biting until the end of its travel, at which point the pedal becomes firm and requires plenty of boot.
Under the bonnet is Holden's all new SIDI (Spark Injection Direct Injection) engine. Producing an impressive 210kW and 350Nm of torque (still down on the Falcon's 391Nm of torque), a six-speed automatic and six-speed manual transmission is available.

Starting at $42,790, the SV6 costs $300 more than the Falcon XR6 and $2,200 more than the Aurion Sportivo.
Standard features include: 18-inch alloy wheels, seven-speaker sound system with CD-player, air conditioning, Bluetooth connectivity, central locking, power mirrors, power windows, partial electric driver's seat, automatic headlights, leather steering wheel, alarm and trip computer.

It seems I have found the only way to appreciate Holden's all new SIDI engine. The six-speed automatic gearbox doesn't do this engine any justice and until Holden can reinvigorate the gearbox, the only way to truly enjoy the new engine is with a manual gearbox.

Ratings:
CarAdvice Overall Rating:
How does it Drive:
How does it Look:
How does it Go: