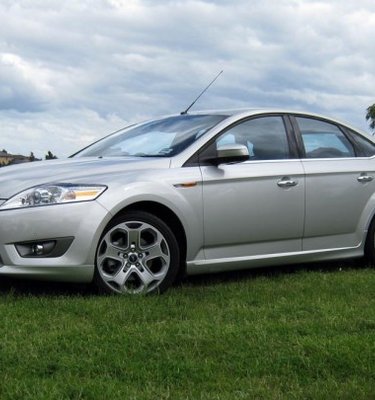 Ford Mondeo Titanium Road Test & Reivew
A well kept secret, Mondeo Titanium is a real crowd pleaser
Model Tested:

2009 Ford Mondeo Titanium; 2.0-litre, four-cylinder, turbo-diesel; six-speed automatic; hatch - $45,990*
CarAdvice Rating:
A well kept secret in its segment, the Ford Mondeo Titanium is solid, stylish, spacious, versatile and economical; this car has the potential to be a real crowd pleaser. Spread the word.
In the medium sized car segment, under $60,000, Mondeo sales are dwarfed by the Toyota Camry, it pulls around half the sales of the Mazda6, and is on par with the Honda Accord Euro.

The Mondeo Titanium houses a 2.3-litre petrol engine as standard. Our test model has the optional 2.0-litre turbo diesel engine which produces 103kW at 4000rpm and 320Nm at 1750-2240rpm. The engine is a great match for this vehicle and delivers more than pleasing power and pace. The six-speed automatic transmission comes with sequential sports shift that responds fast to produce a very eager performer, particularly at low revs. And there's minimal turbo-lag. At freeway cruising speeds of around 80km/h, the Mondeo is just as responsive, quickly kicking down a gear when called to task.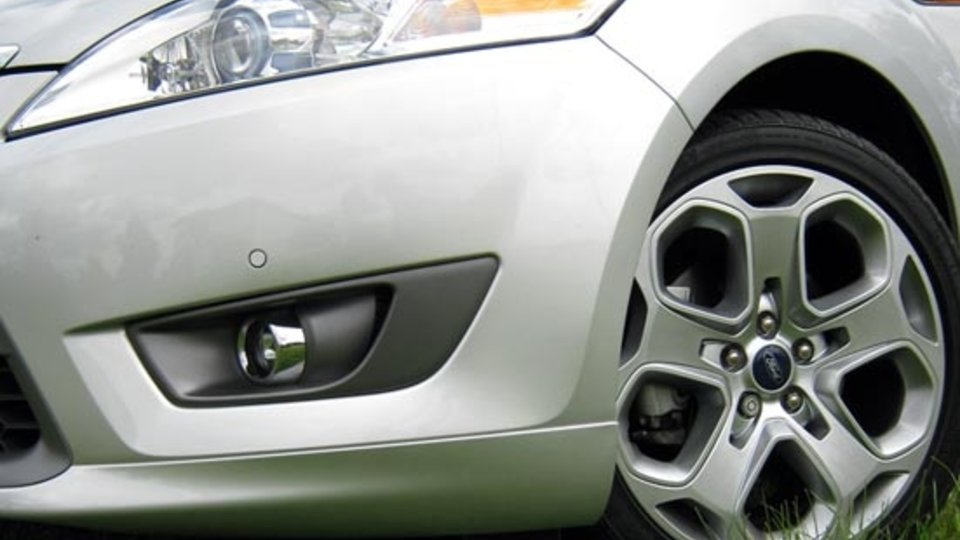 The combination of comfort, handling and driving dynamics makes the Mondeo Titanium a very enjoyable drive – it invokes a sense of driver satisfaction and involvement, while nonetheless effortless to handle.

The price of the Mondeo Titanium - $45,990 plus on road and dealer costs – positions it at the top end of the Mondeo model line-up, between the Zetec and XR5 models. It is however $1,000 more expensive than the XR5 Turbo. While the XR5 offers up a larger engine and sporty prowess, the Titanium TDCi puts forward a very different value proposition and wins the bling stakes; its price tag is seemingly justified.

With its split fold seats and huge boot space the Mondeo has an incredibly versatile load space. The hatch, albeit it very heavy, lifts to reveal a massive, easy to access boot. The large rear sloping pillars that help to create this voluminous hatch are however a huge obstruction to rearward visibility.

Other creature comforts as standard are leather trim seats - heated in the front - a power sunroof, a keyless push button start system and Bluetooth with voice control.
The audio package is also of a high spec. The Titanium comes with a Sony premium sound system - six-disc CD player and eight speakers. It also accommodates an auxiliary and USB music port, all of which work with the Voice Control System.

The Titanium offers a high level of comfort for all passengers. Space is abundant and general cabin ergonomics are very good. There's plenty of room to comfortably seat three passengers in the second row.

The Mondeo's cabin style and finish is right on the money. Digital displays, high shine plastics, soft leather and contrast colour stitching combine to deliver rather slick interior. Squint your eyes and you could be sitting on one of many more expensive European cars.

Ratings:
CarAdvice Overall Rating:
How does it Drive:
How does it Look:
How does it Go: