It's always interesting when two car companies disagree with each other, but it's even more interesting when it's Toyota and Honda, Japan's biggest manufacturers.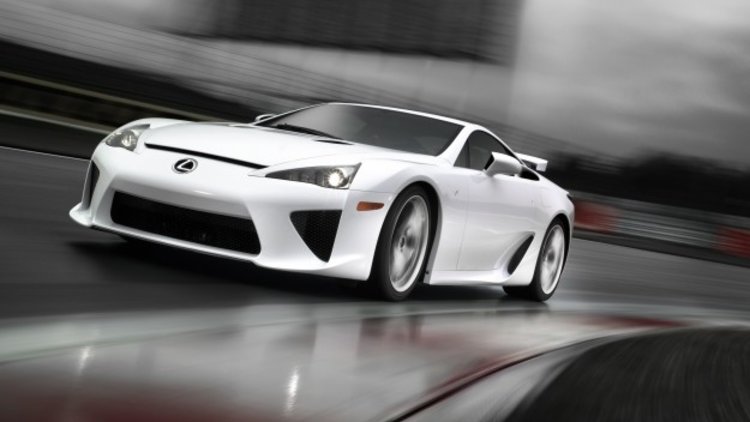 Whilst Toyota has been stealing the limelight with its gorgeous new Lexus LFA, a two-seater supercar that's powered by an incredible 4.8-litre V10 engine, Honda seems to think that's old fashioned technology.
The LFA can reach 325 km per hour and do the 0-100 kph in just 3.7 seconds. According to Toyota's new boss, Akio Toyoda (great grandson of the company's founder), cars like the LFA are critical for cars to remain a product that consumers can get excited about, and we couldn't agree more.
"It's our mission as automakers to offer cars that possess the 'fun' spirit that should be at the base of any car," Toyota President Akio Toyoda said.
Honda on the other hand thinks the LFA is a bit old-fashioned. Honda boss Takanobu Ito says the future of cars must now be primarily about clean, sustainable cars, and sports cars are no exception.
"Sure, there are folks who like that 'vroom' of the engine out of nostalgia," Ito told Reuters earlier this month. "But those people are stuck in the past."
Honda, which is best known in the supercar world for the legendary Honda NSX, cancelled the model's revival project last year amid the global financial crisis. The planned NSX was rather similar to the LFA, making use of a V10 engine. According to Ito "the era of V10 engines is gone".
Of course Honda doesn't think sports cars are unnecessary, quite the contrary, Ito believes the next generation Honda sports could look like: a zero-emission fuel-cell car like Honda's FCX Clarity.
"It's light because it's not weighed down by a ton of batteries, when you weigh a car down like that, it undermines the characteristics of a sports car. But if you have a light car like the FCX Clarity that's powered by a motor, you get maximum torque from a zero start and acceleration is incredible. In a way, that's a sports car." Ito said, referring to Tesla Motors.
Is the V10 era over? We certainly don't think so, what are your thoughts on the future of Honda sports cars?
Toyota & Honda disagree on sports cars