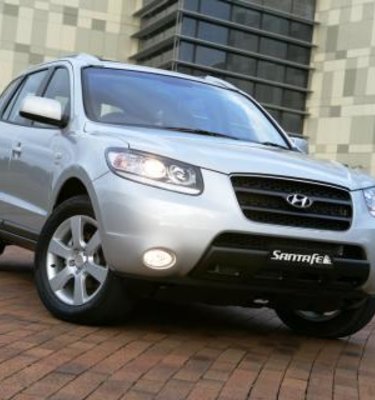 2007 Hyundai Santa Fe 3.3 V6 Review
Current Pricing Not Available
Hyundai have chosen to build this variant in 2WD only (that's power to the front wheels) after research suggested that this powerplant would be employed for mostly suburban duties. I'm not so sure.
Top spot in the 3.3L V6 range, is the Elite 7 Seat 5 Speed auto, which retails for $46,490 although it doesn't sit on the top shelf. The CRDi AWD Elite 7 Seat 5 speed auto at $48,990 occupies that space. Entry level into the 3.3L V6 club is the SX 5 seat 5 speed Auto at $37,990 with the seven-seat version at 44,990.
Quick getaways in the 2.7L V6 Santa Fe will not happen without a fair dose of right pedal pressure and that's not a bad thing, given the engine noise has a rather sporty tone.
Try this in any of the 2.4L four-cylinder SUV options, and the engine noise is downright offensive.