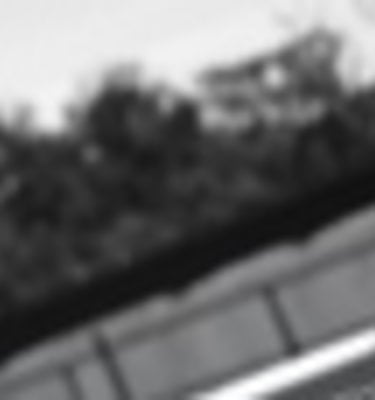 Lexus RX450h Review & Road Test
2009 Lexus RX450h Review & Road Test
Is the existence of the hybrid SUV motoring's greatest oxymoron?

Model Tested:

2009 Lexus RX450h; 3.5-litre V6 hybrid; six-speed variable automatic; wagon - $107,900*
Options:
Full-size spare wheel $1000 (Fitted)
CarAdvice Rating:
By Matt Brogan
The question remains, is the environmental sentiment for which this hybrid model stands substantial enough to make the long reach to the bottom of your pocket worth it over the RX450h's conventionally powered sibling?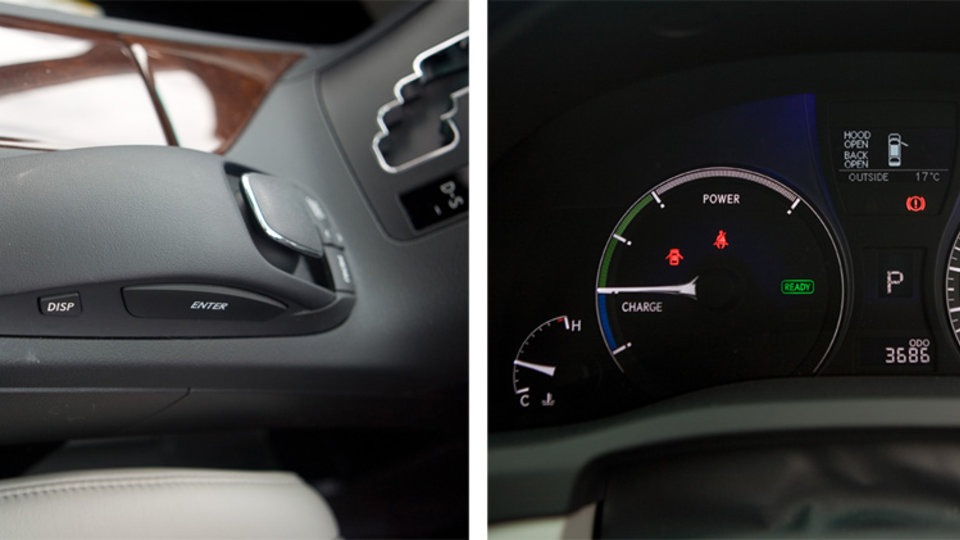 They are those who somehow feel emancipated of their environmental baggage by driving a vehicle that comes with all the green prestige of a hybrid badge, and those frivolously chasing the published fuel economy figures while at the same time wanting to enjoy the status and surrounds of a luxury family hauler.
While its a worthy notion, the fact of the matter is that expecting such minimalist fuel economy figures from a hefty 2115kg SUV is akin to having your cake tucked safely in the Kelvinator while wolfing down slice after slice with both hands.

Now were the fuel economy figures achieved one or two litres above the claim then you might put the result down to atmospheric conditions or driver input, but when through real world driving - or more specifically a 50:50 blend of city and highway driving with two passengers and luggage - the car's returns were steadily more than 60 per cent higher than the manufacturer's claims then it's pretty easy to understand my bugbear.
For the record the result CarAdvice achieved during this week was a combined average of 10.03L/100km, and when you stop to consider this result is only 1.7 litres off the petrol powered, $13,000 cheaper RX350 we tested earlier this year, the rationale behind buying a hybrid SUV will mean sorting out not only your environmental priorities, but your economic rationale too.
Now sure it could be argued that within that additional charge the RX450h picks up the scintillating Mark Levinson audio system, which on its own is valued at $3000, but that still leaves the question of a further 10 grand, or driving a further 86,700 kilometres in a standard RX, and it's this point which to me just doesn't make sense.
Inside it's much the same story, and although the classy interior is heavily revised over that of its predecessor, it is unmistakeably Lexus, right down to the gaudy woodgrain steering wheel and trademark green LED clock.

On the plus side though the RX450h does include as standard satellite navigation, six-CD tuner with DVD capability, auto dimming mirror, dusk sensing xenon headlamps with cornering function (which I might add are brilliant), rain sensing wipers, front and rear parking sensors, radar cruise control, self-folding electric wing mirrors with puddle lamps, power windows, electrically adjustable seats and steering column with three memory settings, heated and ventilated (front only) leather seats, iPod connectivity and Bluetooth integration.

Powering the RX450h you'll find the joint forces of a 3.5-litre V6 petrol engine producing 220kW/317Nm and 183kW/335Nm worth of electric motors that provide bountiful acceleration and steady cruising almost everywhere across the rev range.
Notably, there is a slower gain in momentum from standstill until roughly 30km/h than elsewhere across the spectrum, which can see getting started from the lights a slower affair than the figures would have you believe.
Realistically though for all intended purposes the RX450h's strut front/multi-link rear arrangement is dynamically well sorted and despite being a little stiff of ride thanks primarily to the lower profile rubber on those impressive 19-inch alloys, the h didn't present any other qualms and even manages purposeful braking thanks to 328mm discs up front and 309mm in the rear.

Remaining at the rear end of the h we find an electrically operated tailgate covering a 446 litre cargo area that may be extended thanks to 60:40 split fold rear seats, and in case that's not enough, the RX450h can also tow 1500 kilograms, exactly the same amount as its petrol siblings.
Safety comes courtesy of dual front, side and curtain airbags as well as the added precaution of a driver's knee airbag. Electronic aids include ABS, EBA, EBD, ESC and Traction Control while up back, a reversing camera also comes standard.
The new RX has yet to receive an ANCAP rating though it's a safe bet to expect five-stars given the level of safety gear on offer.
In isolation the RX450h is a pleasurable and suitably comfortable drive that, were it not for the question of its relevance and price as a hybrid, would be well up there on my wish list, but with the RX350 representing such excellent comparable value no amount of environmental brownie points are going to swing my vote.
*Pricing is a guide as recommended to us by the manufacturer.
For a full review on the Lexus RX350, click here.

Ratings:
CarAdvice Overall Rating:
How does it Drive:
How does it Look:
How does it Go: