While Audi and BMW continue to exchange a war of words, Mercedes-Benz Australia is enjoying the show and concentrating on more important things.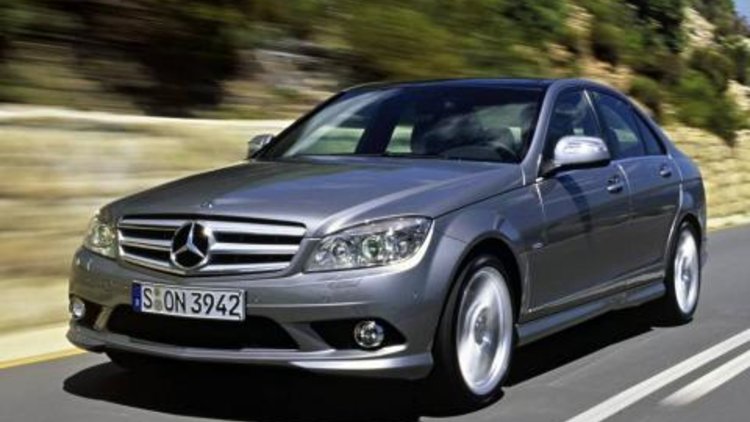 Yesterday Mercedes-Benz Australia announced the recommended retail prices for the all-new C-Class sedan range. The C-Class is the volume seller for the German luxury brand and the new range will undoubtedly boost sales.
"This is a great announcement to make because I know so many customers have been waiting for this great news," said Horst von Sanden, managing director of the Mercedes Car Group in Australia.
The new C-Class first saw the light of day at this year's Geneva Motor Show in January. This all-new car, model code W204, replaces the W203 variant, which has been on sale in Australia for almost seven years.
Unlike Japanese brands which tend to overhaul their models every 3-4 years, the Germans are a little more conservative - which is of benefit as far as resale values go.
Mercedes-Benz has sold more than 1.4 million of the W203 variants, Australia has taken 2.2% of global sales with more than 32,000 C-Class vehicles sold since 2000.
The new C-class range will only be offered in three different variants at time of release:
C 200 Kompressor,
C 220 CDI Turbo Diesel
C 280 petrol V6.
The first two models, the C 200 Kompressor and C 220 CDI come fitted with the traditional CLASSIC model line as standard equipment, nonetheless customers can choose either a more luxury-oriented finish by selecting the ELEGANCE MODEL LINE or a more sporty cut with the AVANTGARDE design and equipment line.
The C 280 V6 is fitted with the ELEGANCE model line as standard equipment, with the sporty AVANTGARDE design and equipment line a no-cost optional alternative.
Of course, you would expect all Mercedes to come with a pool of standard safety features, and they do. The C-class is privileged with
ESP® Electronic Stability Programme,
PARKTRONIC (parking sensors)
Parameter Steering,
eight airbags
Mercedes' PRE-SAFE anticipatory occupant protection system as standard equipment,
AGILITY CONTROL suspension, a system which controls the car's shock absorber forces according to the driving situation, optimising comfort and agility in equal measures.
Australian prices for the new C-Class with automatic transmission:
C 200 Kompressor CLASSIC $56,990
C 220 CDI CLASSIC $60,300
C 280 ELEGANCE $85,000
Specifications for the new C-Class :
The new C-class will launch in Australia towards the end of July this year.
2007 Mercedes-Benz C Class