Lexus are trying very hard NOT to cover their LF-A concept as it gets a workout around Germany's Nurburgring. Last week we saw the first glimpses of the car, and today, more spy shots of the Lexus have hit the net.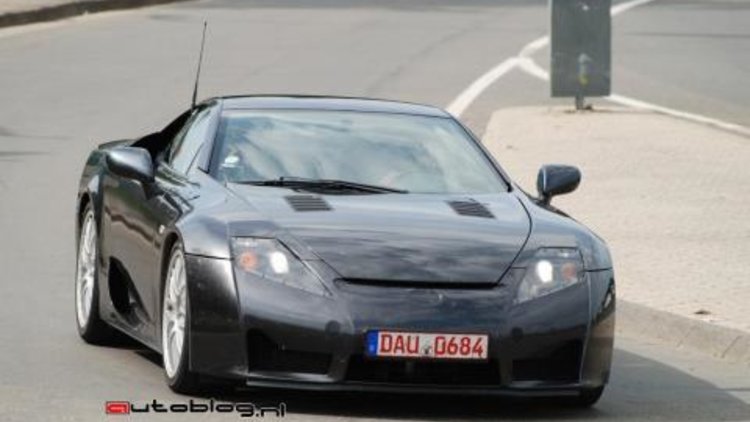 We really can't fault the front of this beast, it is a work of art, it seems someone at Toyota/Lexus has finally decided to build a true sports car once again.
The rear is a different story, although we like it, the three exhaust pipes are.. well.. different.
The car doesn't look all that long, although it will undoubtedly have an aura around it once it hits the streets.
Will it come to Australia? Lets just wait and see if it will even get to Japan!
Thanks to Autoblog.nl