Toyota Australia originally introduced the Kluger model in 2003, with a minor face lift in late 2005. The Four-wheel-drive medium SUV capitalized on the continuing consumer demand for larger cars.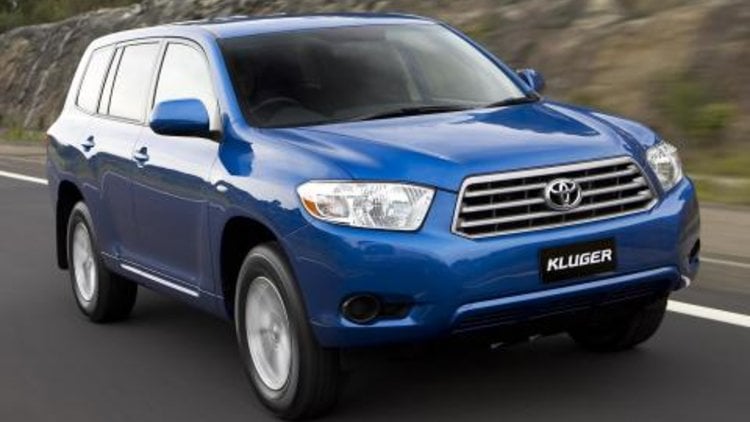 Toyota plans to launch the next-generation Kluger in August this year. The major change to the lineup will be the introduction of a new two-wheel-drive variant. The all-wheel-drive variants will also continue.
"There has been strong desire for two-wheel drive models in the medium SUV market for several years now, the introduction of a two-wheel-drive variant in Kluger will help meet this demand at an affordable price." said David Buttner, Toyota Australia's senior executive director sales and marketing.
Details of the Kluger were released today, and from what we can gather, the next-generation Kluger is longer and wider than its predecessor. The Kluger will be powered by the same engine found in the Toyota Aurion, a quad-cam 3.5-litre dual VVT-i V6 engine (at least 200kW).
Currently the only other manufacturer offering a Rear-Wheel drive only setup in the Medium SUV segment is Ford with the Territory which comes with a choice of two-wheel drive and all-wheel drive. Ford is selling more 2WD Territories (55.6 percent of sales) than 4WD variants (44.4 percent), and Toyota wants to grab some of the Territory's market share.
"We expect a similar level of demand for two-wheel-drive Kluger in addition to growing sales of the new all-wheel-drive models," Mr Buttner said.
"Toyota's success has been based on meeting customer demand by carefully targeting the number and type of variants within a given model range. The inclusion of two-wheel-drive Kluger is very much part of that strategy."
Toyota will offer the new two-wheel-drive Kluger in two variants, a five-seat and seven-seat wagon. Toyota were also quick to point out the new Kluger (AWD & 2WD) will have the most comprehensive list of standard safety features in its class. Current details suggest the Kluger will come standard with
Seven airbags
Vehicle Stability Control with steering assist
Traction Control
Anti-skid Braking System
Electronic Brakeforce Distribution
Brake Assist
Reverse camera.
Pricing details are still unconfirmed. Toyota will most likely introduce the 2WD Kluger to compete with the rear-wheel drive territory ($39,490). The current range of Kluger variants start at $41,990.
New 2007 Toyota Kluger AWD & 2WD