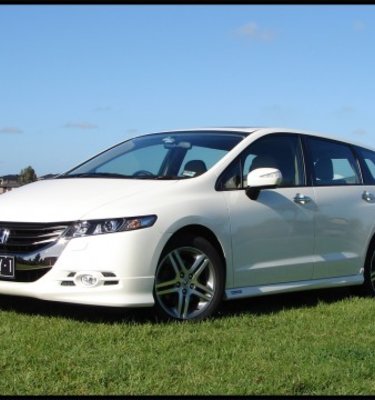 2009 Honda Odyssey Review & Road Test

The must-have family wagon
Model Tested:

2009 Honda Odyssey Luxury; 2.4-litre four-cylinder; five-speed automatic; wagon - $49,990 (RRP)
Options:
- by Matt Brogan
[brightcove video="621081922001" /]

The angular, Honda Accord Euro-esque styling doesn't scream boring like so many of the Honda Odyssey's competitors. In fact I'd go so far as to say that this is the best looking car in its class.
It's a touch lower, yet still somehow bigger, and thanks to some pretty nifty design work manages an interior that feels bigger than it should be... or maybe it is.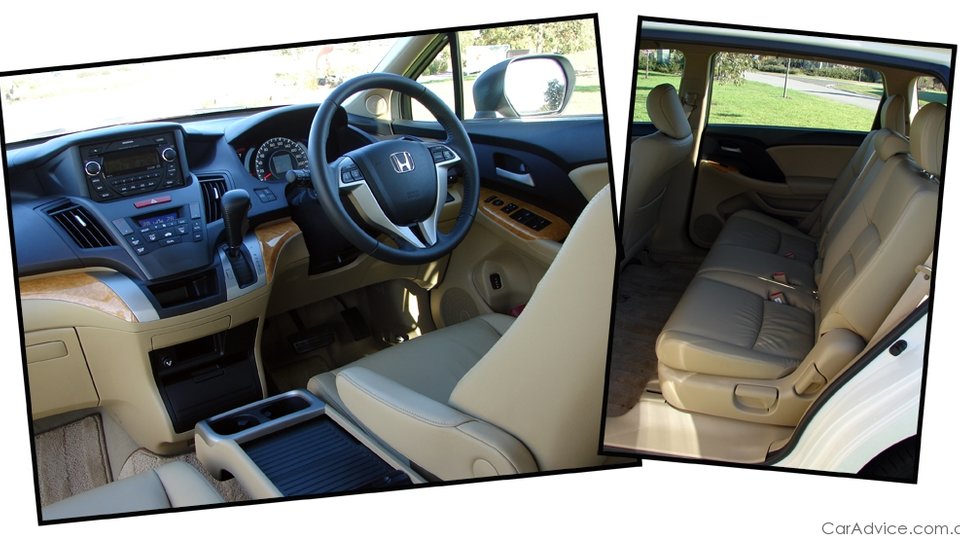 Inside, the modern, almost futuristic cabin, is well layed out, extremely comfortable and most of all practical. It has seven usable seats, sufficient storage and excellent visibility.

Functionality is typically Honda; intuitive, simple yet modern with all switchgear and controls well placed.
In fact the only qualm I have with the cabin's presentation is the position of the stereo, which is quite a reach from either of the front seats.

Powered by a slightly reworked variant of the same 2.4-litre four-cylinder engine as found in Accord Euro, the Honda Odyssey manages 132kW of power at 6500rpm and 218Nm of torque at 4500rpm.
It's not what I'd call underpowered, however, with seven people on-board on the open road, a little bit of a prodding from the right foot is required to keep the five-speed automatic awake.
That aside, the Odyssey is a very sweet ride with near perfect suspension, capable handling and easy, sedan-like driveability - even if the super light power steering lacks a little in the way of feel.

Roof storage and towing capability means the Honda Odyssey can haul up to an additional 1000 kilograms (braked).
In terms of safety, Odyssey Luxury offers front, side and curtain airbags as standard, as well as ESP with Traction Control and ABS with Electronic Brake Force Distribution and Emergency Brake Assist. Of note, there are also three-point belts on all seven seats.

Perhaps a V6 (think Accord) or diesel option would fill that void. But for now we'll just have to make do with things the way they are: smooth, practical and oh so sexy. Four-out-of-five.
CarAdvice will be testing the base-model Honda Odyssey in a few weeks - stay tuned.

Ratings:
CarAdvice Overall Rating:
How does it Drive:
How does it Look:
How does it Go: