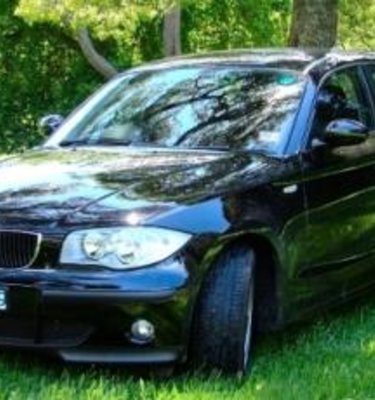 When I initially approached the BMW 1 Series with the thought of reviewing it, I was a little apprehensive. Because just about every review I have read of this car was not a good one. Yet, they didn't seem to comment on the car itself, it wasn't liked because it was not a "real" BMW. So, I decided to focus on what it's actually like as a car and not whether I believe it is a "real" BMW or not.
However, after having said that right from the beginning the car makes sure you know you are driving a BMW. To unlock the car you press on the BMW symbol on the remote control, and to open the boot you flip the BMW symbol up and it becomes a handle, which I found quite clever.

Step inside and you are greeted with equal style, a minimalist design with an emphasis on quality. The great thing about this car is that every single detail imaginable has been thought of, right down to the coat hanger handles above the windows that are spring loaded and dampened so they glide back into position rather than flick back like in most other cars. A similar mechanism is applied to the arms in the cup holders that ensure any sized drink is always held in place. Another quality feature I liked is that the handbrake well is entirely sealed with a leather jacket so that no grime can fall in and get stuck. Now, although these might seem like minor additions, it's this eye for detail that creates the overwhelming feel of amazing build quality and engineering. This is certainly one thing that BMW can do better than any other competitor in the small 5-door car market.
The driving position is fantastic and any facet of it is adjustable, however the mechanism on the base model isn't electric but still works very well and it's very easy to adjust the seat and steering wheel. The steering wheel itself is also excellent; it's thick with a small diameter. This adds to the overall sporty feel of the car and it is trimmed in leather adding to the feel of quality.

The car I had the pleasure of driving was the bottom of the pack so to speak and therefore was only equipped with a 1.6 liter engine, however it is BMW's new engine which uses new Double VANOS variable vale timing technology. It manages to put out a respectable 85kW of power at 6,000rpm and 150 Nm of torque at 4,300 rpm, whilst hardly using any fuel. Given the fact that this small car is relatively light, weighing in at 1205 kg and the engine is mated to an excellent and precise 5 speed manual gearbox, the car feels quite zippy. It manages 0-100kmh in 10.8 seconds and goes onto a top speed of 200kmh, which I feel is very decent for a 1.6 liter engine.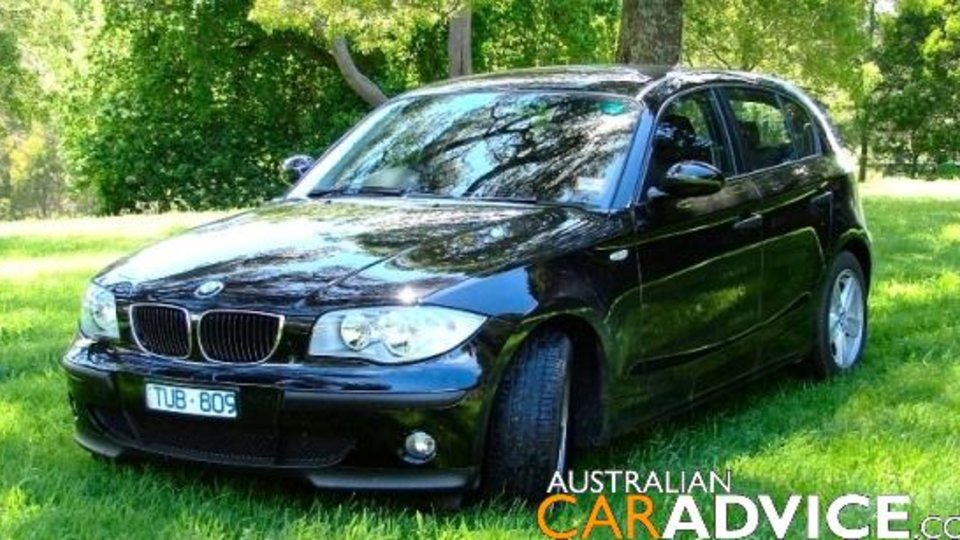 As a drivers car it is superb. You can really see and feel that although it is a small car, it has retained the technology and the DNA of its bigger BMW siblings. The car will do seemingly impossible things, turning smoothly through any corner you push it through. The power steering isn't overly assisted, connecting you with the road. The gear changes are short and precise and you can tell that this car has been built with the driver in mind. BMW designed this car with a bigger power plant in mind to create the ultimate driving machine, which is of course is the 130i with its inline 6-cylinder engine producing 190kw. Thanks to this, the 116i drivers are still left with a car that is just so fun to drive, yet for $30k less.

The advanced BMW electronics allow you to view average speed, average fuel consumption, current fuel consumption, external temperature, distance to empty and even the oil level. All this is displayed on the LCD in the dash at the touch of a button.

- Lloyd Clearihan
CarAdvice rating (out of 5):