Road and Travel Magazine has named their 10 sexiest cars of 2006. Unfortunately, Road and Travel magazine takes only one thing into consideration, sex appeal.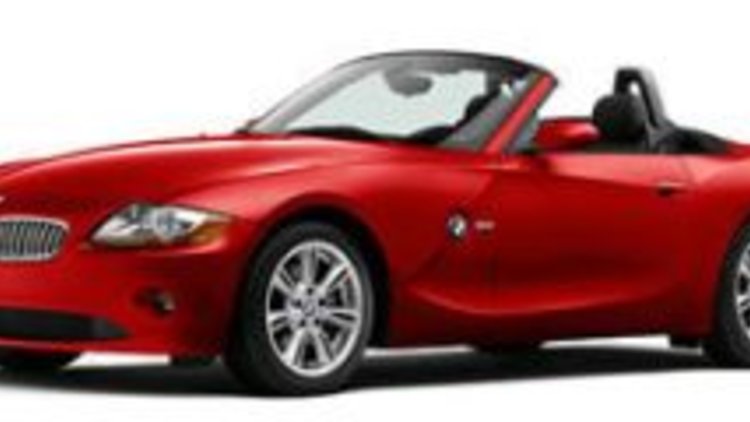 "Sports cars are about fantasy and self image. Just looking at one incites erotic thoughts and visions of grandeur. Owning one turns those images into reality!"
They haven't put them into order yet, but their list includes:
Chevrolet Corvette
Dodge Charger
Ford Mustang
Pontiac Solstice
I thought I would go through them one by one and see what you think. I won't bother with the American only cars (Charger, Solstice, Corvette, Mustang), the Ford Mustang hasn't sold here since 2002.
BMW Z4:
What a pretty car! Initially when they first came out, not many seemed to like the almost robotic styling, but overtime it has grown on us and with the new M version now available, this sexy BMW doesn't lack power or handling.
It was in the October 1989 that Mazda decided to bring out, arguably, the best sports car of all time. With the 80s pop up lights, the cars excellent, simplistic design the MX-5 was a winner. Powered (initially) by a 1.6L engine it only managed 87kw of power. It was not until late 1993 that we saw the 1.8L engine upgrade. With the popup lights changing to a more modern look, the Mazda went through to a 2.0L engine and special editions with a Turbo. Even though some look upon the MX-5 as a girly-man's sports car, they are usually the ones driving a SS commodore which tends to flip over when you go around a corner. In 2005 Mazda released an all new MX-5. Although as per usual it wasn't the fastest thing you could buy for $42,000 (an Impreza WRX being the alternative). It wasn't about speed, it was about looks and handling. So it deserves to be in this list, not only for its looks but for its handling and its reputation as a real sports car.