With the Mazda3 and Mazda6 MPS (Mazda Performance Series) out and about, and the Mazda MX-5 SE Turbo now long gone, the new MX-5 is looking a little, well.. neglected. Not so, Mazda have come out with this :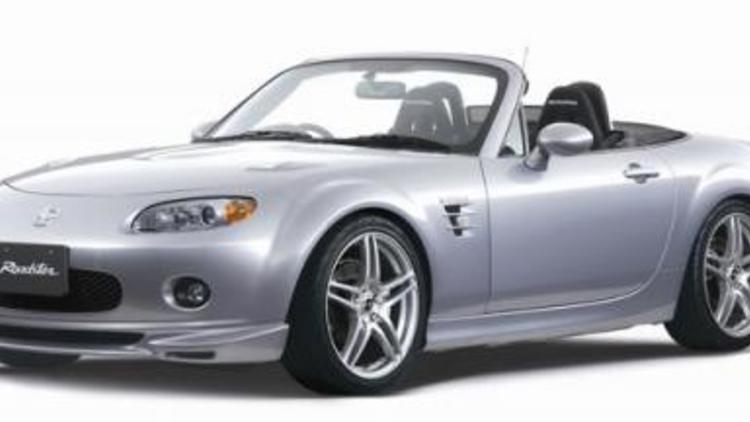 Having just gone on sale in Japan for only $33,000 AUD (its painstaking when you compare what Australians pay for cars compared to the Americans and Japanese) the Mazda E&T M'z treatment to the MX-5 is definitely a head turner.
This car is based on the Japan-spec Roadster RS with its highly potent 2.0-litre twin cam and 6-speed manual, and although its not turbocharged, the modified MX-5 has an obvious bold and beautiful sports bodykit, a retuned engine, much stiffer suspension and upgraded brakes.
In regards to the suspension you get custom sports springs, Bilstein adjustable shocks, and Mazdaspeed brake pads (some say they are just as good as Brembos). If we compare this to the Americanized version of Honda's S2000 we posted a few days, I think despite the S2000s remarkable engine and power output, the MX-5 still wins in the looks department.
By now you must be swearing at the screen wondering "IS THIS COMING TO AUSTRALIA?" - We don't know! I don't even think Mazda Australia knows at this stage, but we'll ask!