The camouflage wrapping on at least one Fiat 500 Cabriolet has been conveniently damaged while in transit, giving us our best look yet at the little hatch's new roof.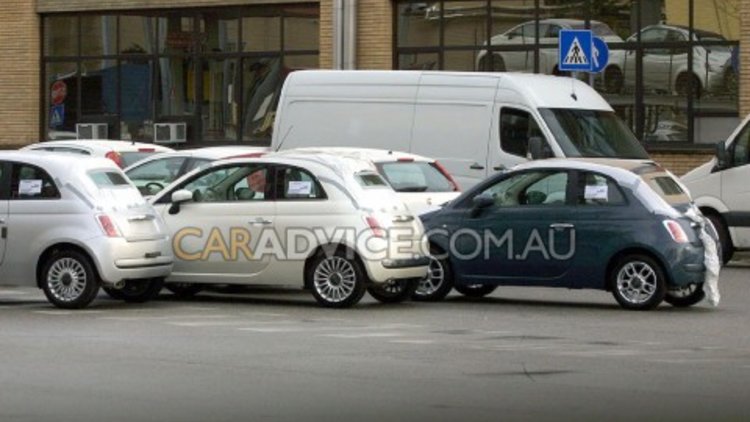 These images confirm that the 500 Cabriolet will use a textile roof, featuring a small integrated rear spoiler and high-mount brake light.
This latest addition to the Fiat line-up will use a targa-like roof rather than a completely convertible design, most likely to save costs and weight.
In addition, the roof design also allows Fiat to distance the 500 Cabriolet from competing models such as the Mini or Volkswagen Beetle Convertibles which both use a completely convertible rag-top roof.
2009 Fiat 500 Cabriolet spied