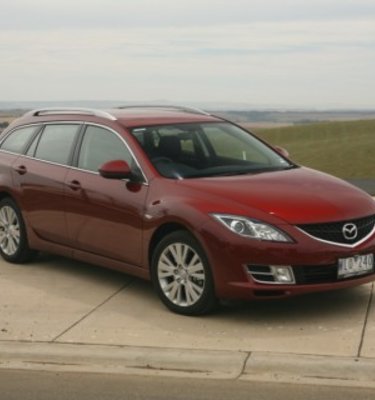 2008 Mazda6 Classic Wagon Review
Current Pricing Not Available
2008 Mazda6 Classic Wagon Review & Road Test
It's so good looking that adult supervision is needed at all times

Model Tested:

2008 Mazda Mazda6 Classic Wagon five-speed automatic - $35,490(RRP)
Options:
Gorgeous styling; pricing; safety features; interior room
Lack of power at times; no rear parking sensors

CarAdvice Rating: (4.25)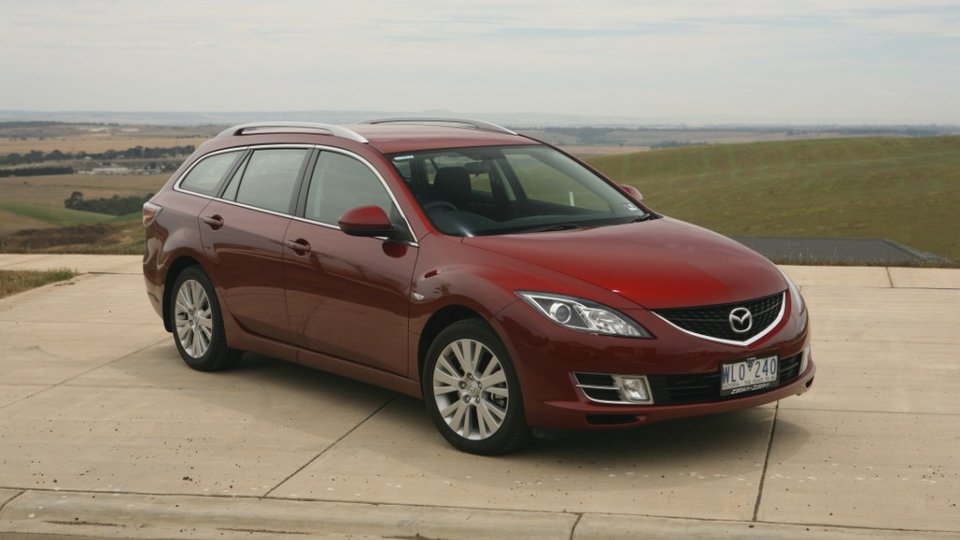 - by Paul Maric

When the first pictures of the new Mazda6 hit the web, motoring journalists were collectively stunned at what can only be described as a damn sexy car.
The sculpted front end, along with flowing lines really drew attention to this family trooper. With that said, the car has been a massive sales success in Australia, the previous generation sold well and the new generation is selling even better.
I adopted a Copper Red Mazda6 Classic Wagon for the week to see what all the fuss was about. Every single angle is flattering, including the rear, which is not generally the norm with stationwagons.

Interior build quality is very impressive. All the plastics feel rigid and well placed. The dashboard has a good feel to it and the seat trimmings are nice to look at, as well as sit on.
Rear leg room is quite good for a mid-sized wagon, so fitting kids is an easy experience. Entry into the rear is also easy, another important factor when hauling kids.

The tailgate has a clever cargo blind arrangement which lifts with the tailgate, meaning that your goodies can't be seen by would-be thieves.
What's it like to drive then? Well it's a mixed bag really. There are times when the engine needs to be revved out to move up hills with a full load on board, but, once things are moving it's generally a pleasant experience.

The five-speed automatic transmission seems to know which gear is appropriate and never needs to be pushed hard to drop down gears for hill climbs.
Under the bonnet, the Mazda6 uses a 2.5-litre, 125kW, 226Nm, four-cylidner engine. Fuel consumption, according to the ADR regulations, is a miserly 8.9-litres/100km, which I was able to match during the test. Beware of minimum 95RON petrol requirements.

The Mazda6 range comes in Hatch, Sedan and Wagon. Pricing begins at $27,990 for the Limited Sedan and maxes out at $42,990 for the Luxury Sports Hatch. The Classic Wagon being tested retails for $35,490.
A long list of standard safety features had me impressed. These include: Electronic Stability Control; driver and front passenger airbags; driver and front passenger side airbags; front and rear passenger curtain airbags; traction control and front active head restraints.

Although it hasn't been officially tested by the EuroNCAP body or our local ANCAP body, the Mazda6 has achieved five-stars in American crash tests.
The new Mazda6 really amazed me. Although the engine lacked in some instances, the rest of the package well and truly made up for it. I thoroughly enjoyed driving the car and it would make the perfect addition to a busy family.

The pricing, along with horde of safety features demolish the competition in a big way. A test drive will have you sold – guaranteed.
CarAdvice Overall Rating:
How does it Drive:
How does it Look:
How does it Go: