Despite the doom and gloom of the current economic downturn, keen bidding and above expected prices characterised the 10th Annual Shannons Auction at the close of the 2008 Australian International Motor Show.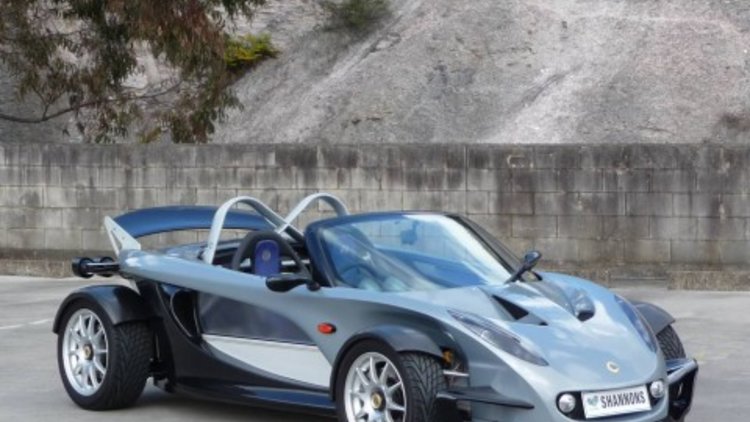 A 500 strong crowd in the Palladium Ballroom joined phone bidders to compete strongly for quality vehicles and proven collectables.
Many in the crowd were obviously there in search of bargains that didn't materialise, with the highest price paid at the auction, $105,500, seeing an excited new owner score a 1985 factory right-hand-drive Ferrari Testarossa coupe. The red head comfortably out-stripped its pre-auction guiding range of $80-95,000.
A well presented 2000-model Lotus 340R roadster (pictured top of story) that had covered less than 25,000km since new also performed well on auction day fetching a tidy $90,000, as did a black 1957 Triumph TR3A Roadster (recently restored to as-new condition) fetching $38,000.
This stunning, award winning 1928 Ford Model A Tourer (above) sold for an equally strong $36,000 beating a very original and fastidiously maintained red 1987 Mercedes-Benz 560SL which sold for $29,000 and a beautiful cream 1959 Mercedes-Benz 220S coupe that had been in the hands of the vendor for the past 30 years that brought $26,000.
Closer to home for some of us, an unmolested 1976 Chrysler VK Charger 770 Coupe with 125,000 original kilometres on its odometer sold for $30,000; and a very original 1954 Austin-Healey 100/4 BN1 roadster in good condition went for $32,000. A 1969 Falcon XW GT HO sedan in very good condition however failed to generate enough interest to sell.
As always, number plates were in demand, with buyers chasing those with good numeric combinations while at the more affordable end of the scale, this 1955 Vespa APE 3-wheeler tricycle in excellent restored condition sold with no reserve price for $7,000.
AIMS auction defies economic gloom