Lexus has announced it will bring the LF-Xh hybrid SUV concept to next month's Australian International Motor Show in Sydney.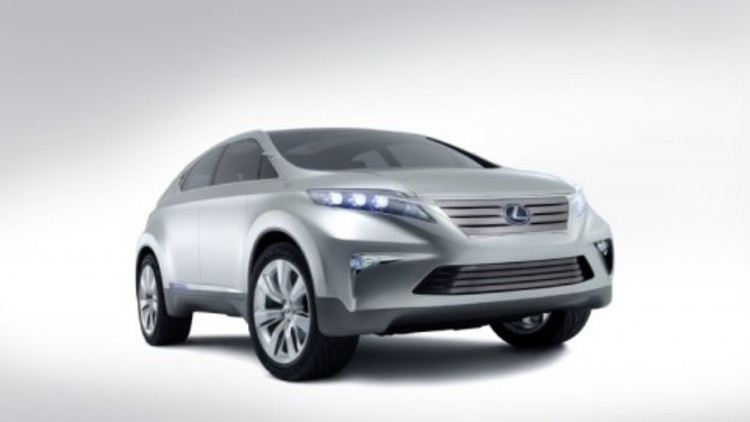 The concept, which we haven't heard all that much about previously, is powered b a V6 petrol engine coupled to a high-output electric motor hybrid system and driven via all-wheels.
Although only a concept at this stage, the LF-Xh should indicate where the design for future RX models are heading. The concept was the work of Lexus' Shuhei Miyashita.
It appears Mr Miyashita was given some freedom to design an aggressive car, a shift from Lexus' current "inoffensive" designs. The edgy stand and large LED headlamps, plus the handleless doors give the LF-Xh something to shout about. Oh, of course, then there is the blue hybrid badging to get the message across.
Moving inside, the interior is where the car really stands out. Although it looks almost plain on some levels, the simplicity and the flowing lines with wrap-around dashboard housing hybrid-inspired blue instruments are sure to turn a few heads in Sydney.
Lexus believes its hybrid vehicle offerings will only grow with Lexus Chief Executive John Roca noting "the LF-Xh concept demonstrates our ongoing commitment to hybrid technology as a core Lexus power-train."
This year's Lexus stand at the Motor Show will be the biggest to date. The Australian International Motor Show starts on October the 9th.
Lexus LF-Xh hybrid SUV concept