The Chevrolet Volt has caused quite a stir in the US and around the world as GM races Toyota to bring a next generation plug-in production hybrid vehicle to the market.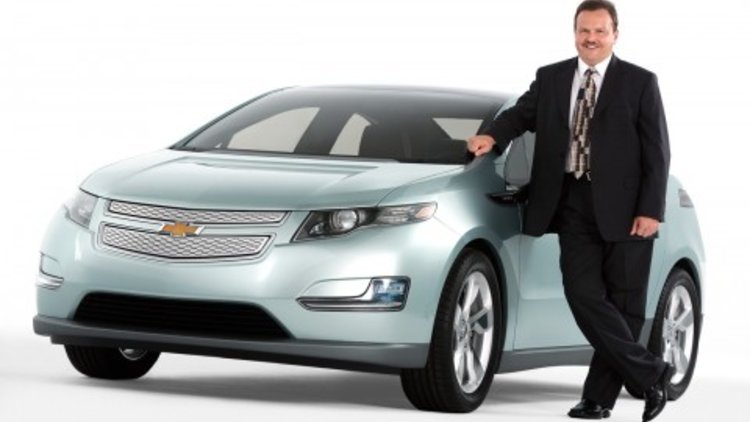 Its official reveal isn't scheduled until September 16; however official images of the production Volt with members of GM's executive team have been leaked onto the web.
The styling has been dramatically evolved from the initial Volt Concept whilst still retaining a futuristic appearance.
Unlike conventional hybrids, the Volt is driven solely by its electric motor, with an onboard combustion engine powering a generator which in turn feeds the Lithium-ion battery.
Production 2011 Chevrolet Volt leaked