We couldn't believe it when Anthony was returning a press car last week and pulled up behind a convoy of at least six clearly badged Pontiac G8 cars travelling west near Lane Cove.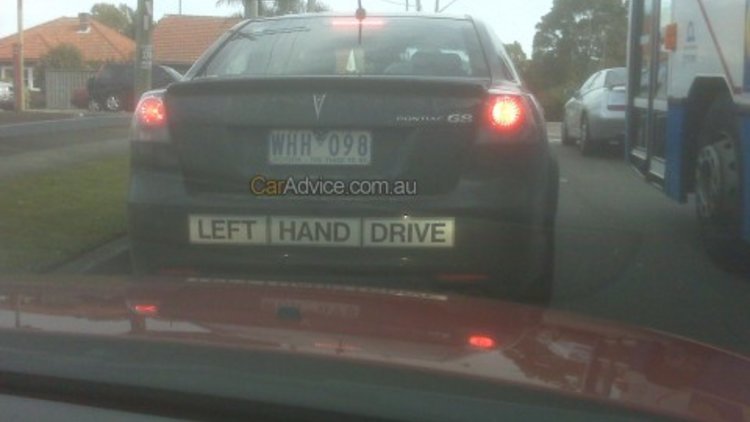 No covers or disguise whatsoever.
If that wasn't enough excitement for a day, in the same convoy, he spies and shoots a W427!
The guy driving the W427 gave it a quick squirt and Anthony reports the car took off like a Top Fuel dragster.
Perhaps Holden are planning to send a few of the 427 W427s to the United States? Although the car was still in Right Hand Drive.
Would the Americans warm up to the idea of a 375kW (or 500hp in the old money) and 650Nm on tap 7.0-litre LS7 V8?
The car has already been confirmed for the UK market.
Spied: Pontiac G8 and W427