Surely you are all familiar with Air Force One, the US President's own personal aircraft - well now meet Cadillac One, the President's personal limousine.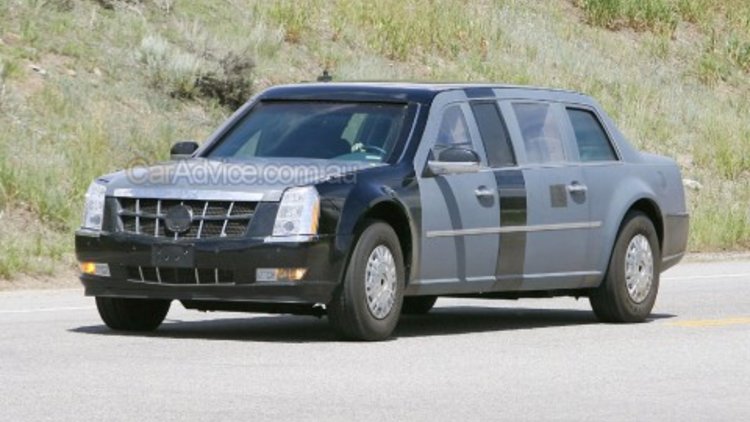 Believe it or not, this isn't a new long-wheel base model from the GM stable for general consumption - this is a limousine being specifically built for President George W. Bush.
Well now that we have ruined the surprise - because of course the President is an avid reader - we can reveal a few of the details surrounding his new ride.
'Cadillac One' is a heavily armoured behemoth which our spies in the US speculate is based on the Topkick platform - a medium-duty truck chassis.
The test mule was being escorted by two regular Topkick trucks at the time these photos were taken and the wheels were identical; only reinforcing this theory.
A snapshot of the opened rear door - estimated to be almost 8-inches thick - reveals just part of the simply staggering level of protection designed into this one-off special.
Weighed down by so much armour, bullet proof glass and every other go-go gadget imaginable, it is powered by a rather large diesel engine - apparently with an exhaust note quick similar to the accompanying Topkick trucks.
Styling wise, it is a bit of a mixed bag from the Cadillac range, wearing the Xenon headlights from the Escalade while the front and rear seem to have some STS influence.
A final dead giveaway are the two small holes above the front wheel arches - for two small American flags.
Cadillac One - the President's new ride!