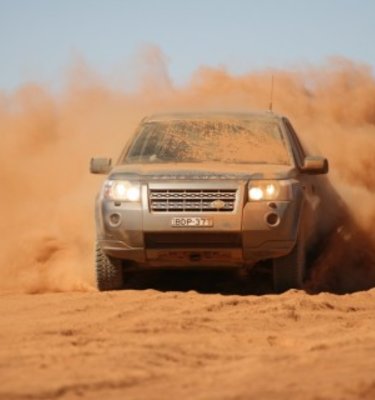 Land Rover Freelander 2 crosses the Simpson Desert
CarAdvice is helping celebrate Land Rover's 60th Anniversary by participating in a trek across Australia – from Birdsville (Queensland) to Broome (Western Australia) to be precise.
I took the task of covering the first leg – from Birdsville to Alice Springs, crossing the Simpson Desert along the way.

- story and photographs by Paul Maric (click on any picture to enlarge)
Much to our mutual surprise, Land Rover had decided to include the Freelander 2 in the cross-Australia celebrations. The queue for the Freelander keys was surprisingly scarce to begin with, we weren't too sure how well it would travel – let me tell you, this changed in a big way closer to the end of the first leg.
Although the Freelander has a capable constant 4WD system, its ground clearance and small engine were a slight concern from the outset. The first challenge faced by the Freelander was a sizeable river crossing which the rugged Defender scoffed at, then crossed in style.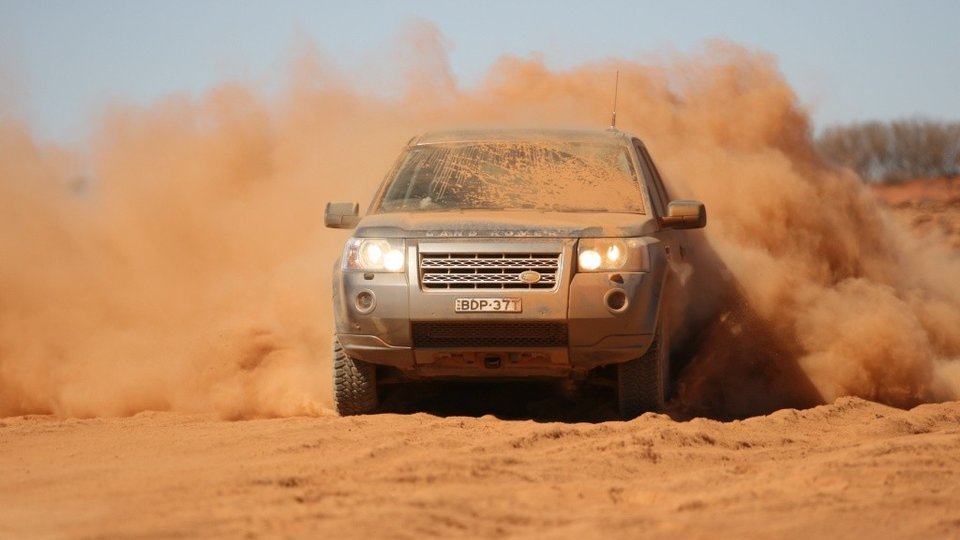 Soon after the river crossing, the group of Land Rovers arrived at 'Big Red', one of the first sand dunes following the exit from Birdsville, and a very famous one at that. Aside from a set of Goodyear Wrangler off-road tyres, the Freelander was stock as a rock. After lowering the tyres pressures to around 18psi, we started our crossing of some 1100 sand dunes.

It didn't take long before the queue for the Freelander keys started to build.
Aside from being quite a quick car through the sand, it was the most enjoyable to drive through the chicanes of the dunes.

The only downside to the Freelander lay with the front suspension. Undulations in the road, coupled with the Freelanders rather tightly sprung suspension meant that it bounced back with vigour and we often found the front end digging into the sand if you were to carry too much speed.
Sitting back in the Freelander's pews couldn't have been a more comfortable spot to be. The dual-glass sunroof and soft leather interior made the cabin a brilliant spot to be.

The Freelander really was the surprise of the bunch. It tackled anything thrown at it and didn't get stuck once (at least when I was driving).

Further coverage of the first leg of this epic journey is to come, along with coverage of the second and third legs which take place in the coming weeks.