The Ford FG Falcon is set to become the first every Australian built car to record a five star rating with the Australian New Car Assessment Program, ANCAP.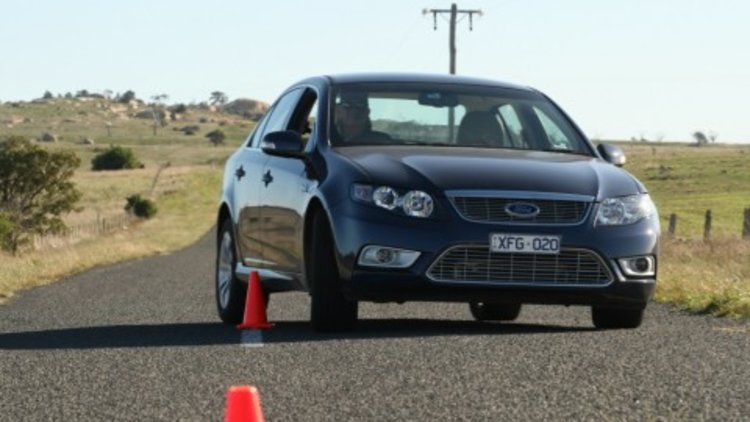 The official announcement by ANCAP is to be made on Wednesday but unconfirmed reports carried in several Australian newspapers today revealed the results, which are a ringing endorsement of the new Falcon for struggling Ford Motor Company.
The reports indicate that the FG Falcon scored the results in the latest round of ANCAP testing and CarAdvice understands that the Falcon G6E, which recently narrowly won our latest Four Car Comparison Test, was the vehicle to clinch the top safety rating.
It's major local rivals the Holden VE Commodore and the Toyota Aurion/Camry both scored only four stars when they were tested soon after their release onto the market.
To achieve the full five-star rating a manufacturer must donate a vehicle to ANCAP to undergo the 'pole test' and to-date, Holden and Toyota have avoided taking this step.
Ford indicated from the launch of the FG Falcon that it would donate a car for the test, an indication it was confident of getting the elusive five-star rating.
The pole test is the most difficult to pass and side-curtain airbags are a virtual prerequisite for any car to pass this demanding test.
In addition any car wanting to achieve the five-star rating must have Electronic Stability Control as standard and have seat belt warning lights for every occupant.
Ford has side-curtain airbags available as an option on some lower spec models and CarAdvice would expect that these will have achieved a four-star rating, while the higher spec models with the extra airbags as standard will get the five star rating.
The five-star ANCAP rating is certain to give Ford a big boost over its rivals, with local consumers paying an increasing amount of attention to safety ratings in recent times.
Click through to read our Four Car Comparison Test.
2008 Ford Falcon gets five star safety rating