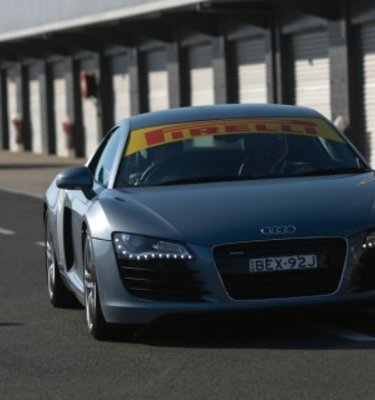 New Pirelli P Zero track tested
Current Pricing Not Available
New Pirelli P Zero track tested
- Story by David Twomey, photography by Paul Maric and Pirelli.
Oh well, as they say it's a dirty job but somebody has got to do it, so Paul Maric, with cameras in hand, and I headed off the do our best at torturing as much of Pirelli's very best rubber as was possible in one day at a race track.
To be truthful we had little idea of what was planned for the day but we did know that Pirelli managing director Roberto Righi would be on hand to explain the details of this latest premium rubber, which is fitted to the likes of Ferrari, Lamborghini, Porsche and Maserati, but which, we learned, works just as well on a Ford Falcon XT – more about that later.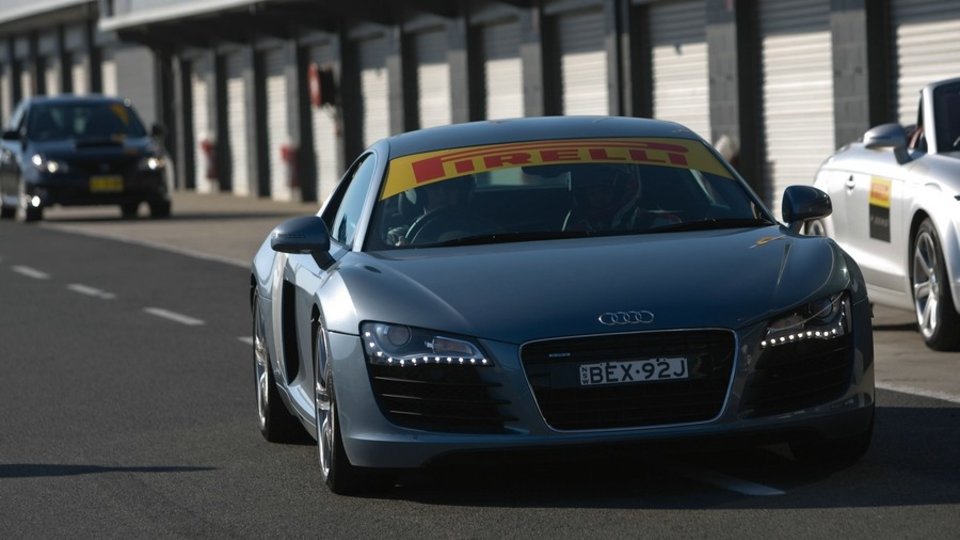 Firstly there was a full briefing from the Pirelli people on the merits of their newest addition to the P Zero range and we have to say it certainly sounded like an impressive piece of rubber.
The new P Zero is Pirelli's newest and most technologically advanced ultra-high performance tyre.
After two years of development and testing, the latest addition to the P Zero collection features a brand new tread pattern, innovative compounds and structure, and is protected by five exclusive patents.

"This tyre has been designed and developed to control the extreme performance of supercars and to offer unprecedented performance in all areas of sports handling, comfort and safety."
Pirelli says the new P Zero guarantees optimum performance in wet or dry conditions throughout the lifetime of the tyre, while combining sports handling with comfort.
The tyre boasts special nano-composites in the compounds of the tread and the bead (the element of the tyre anchoring it to the wheel rim) that guarantee a comfortable ride together with sports performance.

According to Pirelli the innovative tread pattern offers low noise and superior grip in wet conditions, while the asymmetric DA.Co (Dynamic Asymmetric Contour) profile ensures even wear with a consistent footprint at all speeds.
Moreover, the new P Zero has been designed with the utmost respect for the environment, as the compounds used contain no aromatic oils.
Thanks to the Hybrid Cord system, the carcass allows the deformation of the tyre profile to be controlled through to speeds up to 370 kph, increasing the durability of the tyre, not simply in terms of outright mileage, but in the consistency of performance throughout its life.

The new P Zero is available in Australia in 41 sizes, ranging from 16 inch to 20 inch, and is now on sale through the 274 Pirelli Approved Dealers in Australia. Prices start from $336.00 per tyre.
Now normally when you test tyres you obviously try different brands against each other and obviously there wasn't going to be any of that at this day.

In all they certainly proved that the Pirelli P Zero is a 'grip-meister' under most challenging conditions.
Also on hand to set a bit of a benchmark for us was Pirelli Ambassador and former V8 Supercar Champion, Craig Lowndes, and yes that's where the BF Falcon XT came in.

Later we were allowed out on the race track in the whole range of vehicles on hand and if you truly want to be humbled just imagine your lapping Phillip Island race track in a Pirelli P Zero shod Mercedes-Benz C63 AMG, going pretty quick and feeling a little smug with your self when you look in the rear view mirror to find it filled with a stock standard BF Falcon XT that very obviously wants to go past you.

Check our the CarAdvice's Facebook page for some video and photos from the event, simply click on the image below.