Even in racing retirement, Michael Schumacher still has one of the best careers in the world, currently completing the track and road development stages of the Ferrari California.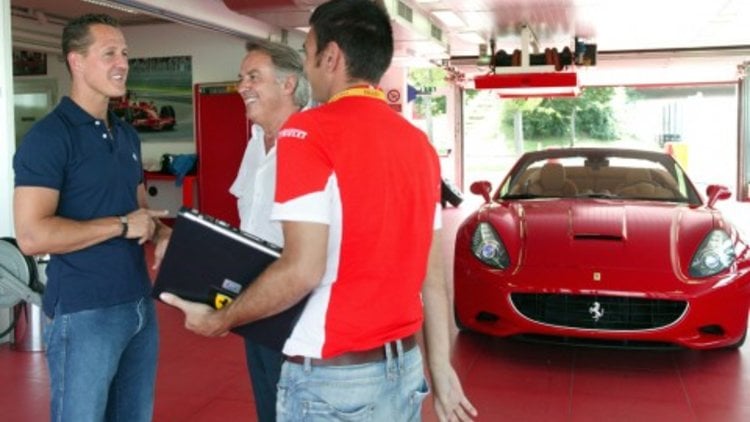 The new V8-powered Ferrari California isn't due to make its official global debut until the Paris International Motor Show on October 2nd this year.
The seven times Formula 1 world champion has worked with Ferrari's team of engineers, technicians and test-drivers on honing the California's performance.
"I have to say that, as with the 430 Scuderia, participating in the project since the very beginning has been really fascinating and great fun," Michael Schumacher at the end of a test session at the Fiorano circuit.
"The 430 Scuderia is, of course, a more extreme model with a focus on absolutely cutting-edge performance. However, although the Ferrari California is very much a Grand Tourer in terms of its usability and high level of interior comfort, it is still surprisingly sporty and fun to drive under any kind of conditions."
The result is a car which can be comfortably driven everyday and on long trips, whilst still offering blisteringly quick Ferrari trademark performance - with 0 to 100km/h coming up in under 4 seconds.
Schuey signs off on Ferrari California