Lotus has released the first official image of Project Eagle along with plenty of details before its worldwide public unveiling in the UK.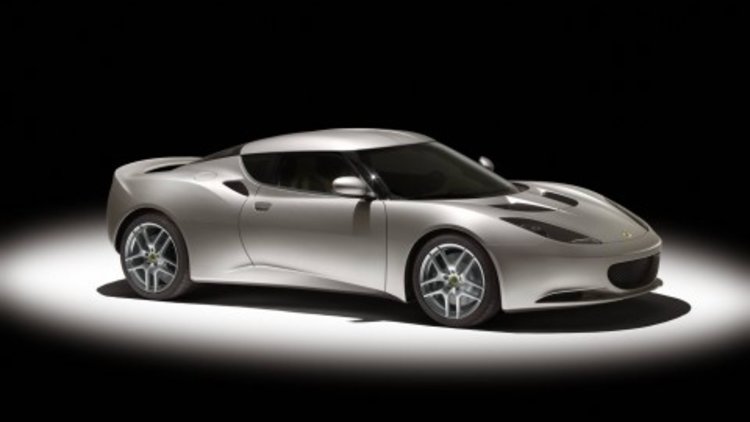 This is the first all-new sports car from Lotus since it launched the iconic Elise in 1995.
The new model is still currently known only as 'Project Eagle' (although one sharp CarAdvice reader has their money on 'Ethos' - and I'm keen to agree) with Lotus to announce the official name at its press conference on July 22nd at the British Motor Show.
Earlier reports of a Toyota-sourced powerplant have been revealed as true, with Lotus confirming a 3.5-litre V6 dual VVT-i engine producing 206kW will power Project Eagle.
Whilst performance testing has not yet been completed on production models, early prototypes have recorded a sub-5 second sprint from 0 to 100km/h, with a suggested top speed of 256km/h.
As countless spy shots have revealed, Lotus has visited Germany for some performance testing at the Nürburgring, reporting that its new model is considerably faster around the famous circuit than the Elise and more stable at speed than the Exige.
The interior certainly isn't nearly as sparse as its smaller siblings, featuring a 7-inch touch-screen multimedia system in partnership with Alpine which includes advanced audio, satellite navigation, Bluetooth hands-free telephone and iPod connectivity functions as well as a removable hard drive.
Furthermore the screen also acts as a monitor for an optional reverse camera, all welcome features aimed at eliminating the voluntary compromises made when purchasing a Lotus.
A bespoke progressive air-conditioning system is standard on all models, while on-board tyre pressure monitoring will be standard in selective models and markets.
An overhead storage module has also been added, in deference to the American market in particular, to carry a remote door control.
Whilst the car is labelled a four-seat coupe, Lotus is willing to admit the rear seats are really only intended for children or smaller adults on short journeys.
However a briefcase or jacket would be a far more convenient and practical rear passenger, with Lotus offering an optional luggage shelf to replace the rear seats if desired.
Lotus also boasts that the rear boot is large enough to accommodate a set of golf clubs and incorporates a fresh air cooling system to reduce heat soak from the engine into the boot compartment.
Project Eagle will also receive anti-lock brakes, traction and stability controls on all models as standard, specially calibrated by Bosch to provide enhanced safety features whilst maintaining performance characteristics.
With practical compromises forming the only downside of the Elise and Exige, Project Eagle promises to defunct any excuse to not buy a Lotus.
Project Eagle is the first of three new models announced by Lotus CEO Mike Kimberley as part of a five-year strategic business plan initiated in October 2006.
Images: Autocar
Lotus Project Eagle first official details