As already one of the world's most desirable places to work, Ferrari President and CEO Amedeo Felisa today presented the latest phase of the "Formula Uomo" programme first launched in 1997.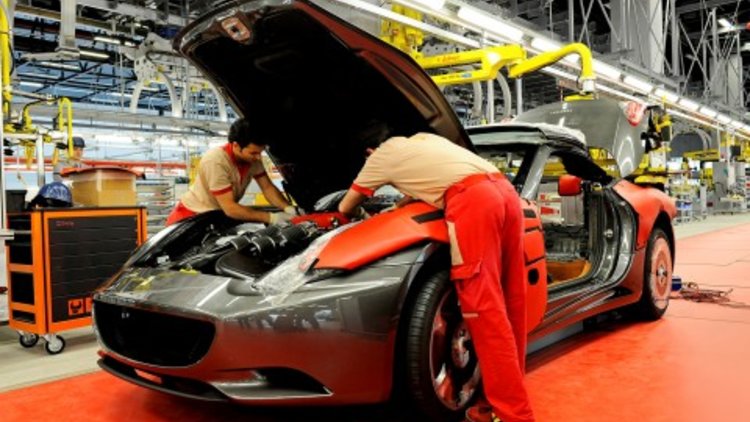 The programme is divided into several key areas: working environment, layout of the Ferrari 'village', focus on safety, environmental awareness and energy saving, and employee and family services.
"We intend to create a working environment unlike any other anywhere in the world. Not only should all of Ferrari's collaborators be able to avail of high tech tools and work stations, they will also have a pleasant working environment in which to use their skills and express their creativity."
The two latest creations arising from this programme were presented today: the new Company Restaurant and new Car Assembly Line producing the recently revealed Ferrari California.
The restaurant was designed by architect Marco Visconti and is located at the heart of the Ferrari "village" as a place where all workers can meet and socialise during their breaks.
However the major addition to the Ferrari campus has been the new Car Assembly Line where every single workstation has been refined to improve work quality, reduce worker movement and enhance ergonomics in a climate-controlled environment.
"Our goal is to have a production facility in which there is zero possibility of an industrial accident. We must, however, remain aware that this objective can only be attained with the full cooperation of all those involved."
With growing environmental concerns, Ferrari CEO Amedeo Felisa also introduced the two latest projects undertaken at Ferrari: a photovoltaic system and a trigeneration plant.
With these projects in place, Ferrari expects to cut the amount of electricity taken from the national grid by 25% and to reduce CO2 emissions by 35% - saving tens of tonnes of emissions by the end of the year.
Much simpler environmentally friendly initiatives are also being introduced, such as the addition of a series of shelters in which over 100 bikes will be parked for employees to use in moving around the campus.
"This emphasis on environmental awareness has also led to the extension of the green areas both inside and outside the company buildings. Thus far we have planted over 1,000 trees along the central boulevard named in honour of Enzo Ferrari and the streets that open off it and are named in honour of our various World Champions."
Also presented were a series of new services for Ferrari employees and their families, including a proposed Maranello Village - a dedicated residential complex for Ferrari employees which provides a quick and easy living solution for individuals moving to the town from other areas.
Ferrari presents new "Formula Uomo" phase